Lisa Clemenceau – Songs For Her Community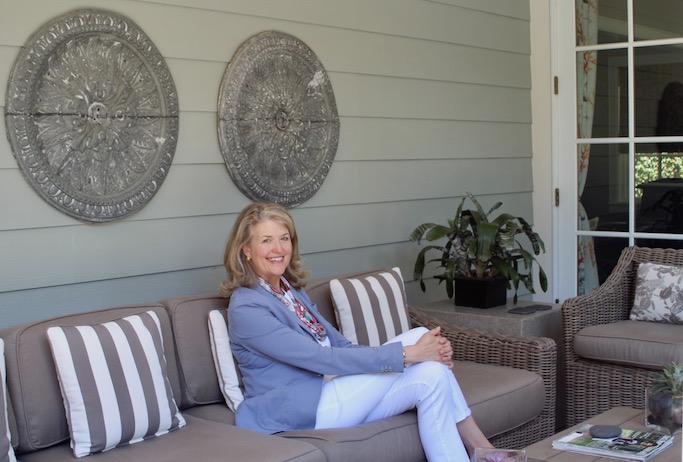 In late August 2017, Hurricane Harvey roared into Houston, Texas. It stalled over the nation's fourth largest city and dumped relentless rain for the next four days. The Category 4 storm flooded two-thirds of the city with 1 1/2 feet of water. Entire communities, and the schools in them, were destroyed.
Lisa Clemenceau had raised two sons and, like so many women I meet, pondered what was next. As we chatted in her sunny, guest room/office, overlooking a peaceful backyard filled with trees and flowers, Lisa expressed her desire to learn and stay relevant.
With more time on her hands, Lisa hoped to pursue music – maybe put her Radio, TV, and Film degree from The University of Texas to use. She longed to sing and record music. She thought it might be fun to produce jazz recordings and give them as keepsakes to family and close friends.
Lisa took her first giant step and reached out to community music groups. She discovered area workshops and enrolled in voice lessons. "I wanted to learn, and when I asked, other musicians were happy to assist me," she said.
As a special wedding anniversary present, Lisa wrote – and wanted to sing – a jazz song for her husband.  A musician she knew helped her fine tune and polish the song. "Does she sound familiar?" Lisa asked her surprised husband when she played the cd for him. Of course, he loved the gift.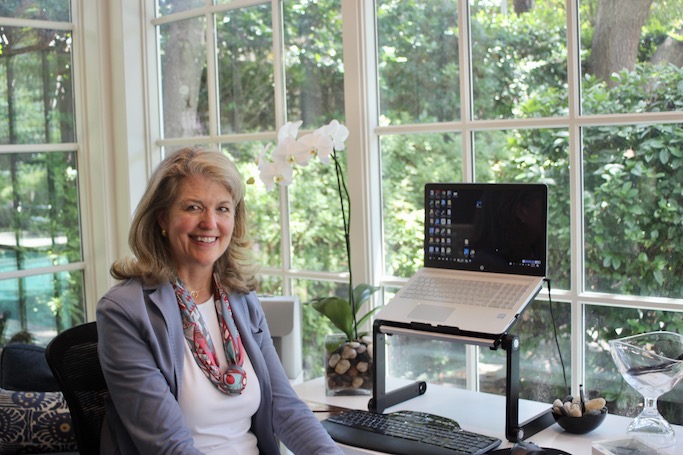 Her music friends encouraged Lisa, gracious and soft-spoken and not accustomed to self-promotion, to "widen her audience." Talk about your passion, your journey. Opportunities you may never imagine might arise.
After Hurricane Harvey, Lisa joined a group of impromptu singers at Houston's massive convention center. Their choral mission was to lift the spirits of the exhausted volunteers and thousands of people who'd lost their homes – and all they owned – to the storm.
Days later, as she walked around the track at Rice University, Lisa reflected on her own good fortune. The storm had spared her home, but so many Houstonians had their lives turned upside down.  And many of them were friends. She wanted to do something to somehow help a suffering community.
And, as she walked, the idea for a song came to her.
Jeff Franzel, an acclaimed songwriter and pianist, added the melody to Lisa's lyrics.  That's Houston was born, and one thing led to another.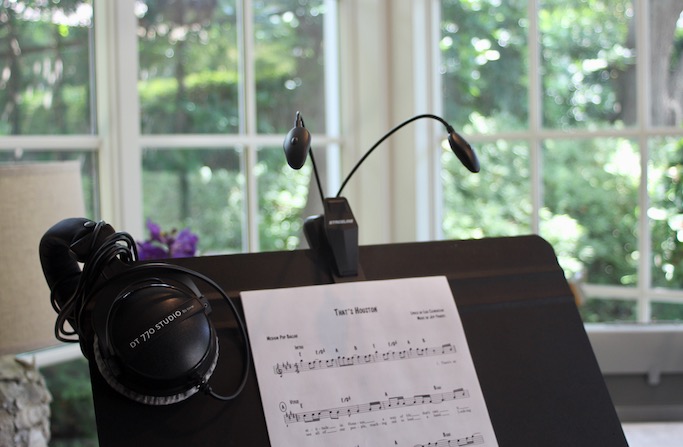 The anthem, focused on the resilient attitude of the Houston area's seven million residents, circulated around the city. Artists sang the tribute song at Harvey fundraisers and galas, including one event to raise money to rebuild a high school demolished in the storm.
Lisa has tweaked the lyrics a bit since the devastating hurricane. Once a healing, crisis-centered song, That's Houston now paints a picture of its citizens "standing strong and lending a hand and going the extra mile."
"My goal for the song," explained Lisa was "to express what it is like to live in this city. I wanted the words to show people the wonderful aspects of our hometown." Mission accomplished.
And those opportunities – the ones she never imagined – have indeed come along. Houston organizations continue to feature That's Houston in fundraisers and videos. She's developed a theme song for a non-profit and sings the jazzy numbers she writes in front of real-live people. 
"When we give cheerfully and accept gratefully, everyone is blessed." ― 
As she composes songs and performs in front of audiences, does she ever feel she is out of her league? She does. When she began her journey, six years ago at age 55, Lisa wondered if she'd waited too long to explore this avenue.
But her supportive musical colleagues cheer her on for attempting something entirely new. "When I'm 95 – in a rocker on my sunny porch –  I will be happy I gave this a try," smiles Lisa.