Katharine McGee – American Royals Author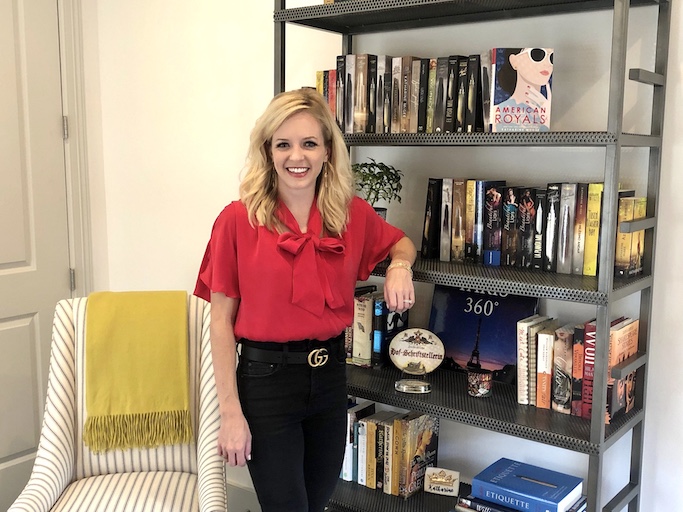 "Who will read this? I don't think people care that much about the royal family."
A devastated Katharine McGee took the manuscript from her agent and  put it aside. For six years.
"He doesn't know what he's talking about. This is a good idea," she thought.
In the meantime, the Princeton/Stanford grad plugged away at her day job in the publishing world. As an assistant editor, she "developed and edited books the company hoped might translate to film or tv." A good portion of her job involved the enviable task of reading books at all stages – from a one-page summary to a full draft – and passing on editing suggestions to the authors.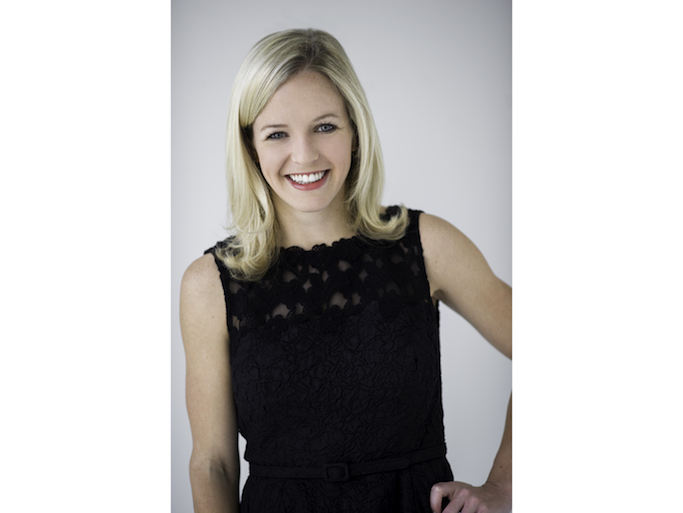 Late into the nights, in the living room of her second floor Manhattan apartment, Katharine dreamed up an idea for a young adult sci-fi romance. Set among the floors of a towering skyscraper, where residents hop on super-fast transportation systems to reach homes, stores, parks, and schools, The Thousandth Floor details a glamorous life 100 years in the future.
That same agent did love this concept, and Katharine sold the futuristic novel to HarperCollins as a trilogy. When she signed the contract, the articulate, Texas-reared blond only had a few ideas for books two and three. "I knew they would be a continuation, and I knew where the story would end," Katharine says. She provided the publishing house with "very short summaries" of what would happen in the remaining books.
And that contract insured her employment for the next few years.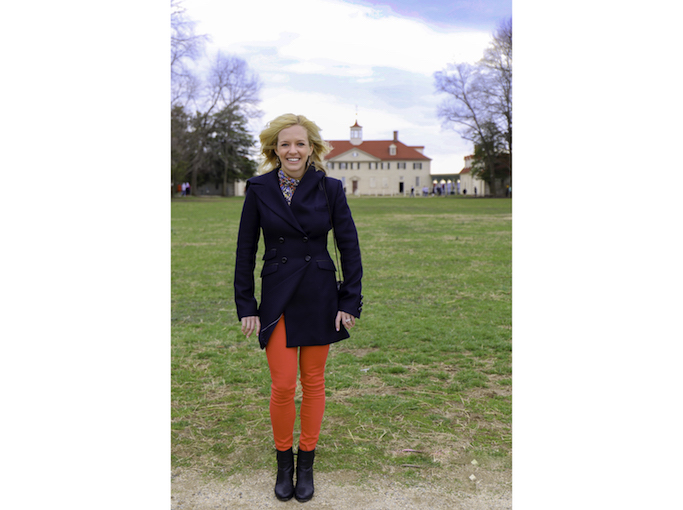 Katharine explains it takes her a year or so to craft a book before she hands it over to her editors who help her fine-tune it for her audience. The next books in the series, The Dazzling Heights and The Towering Sky, are good, clean fun for young adult readers and older readers too – like me.
As Katharine finalized The Towering Sky, she pondered what came next.  She had not let go of her American royal family concept. When she dug out her manuscript she'd tucked away – the one her agent didn't like – Katharine winced. "It was painful," she laughs. Her original version was dark, gritty, violent, a political thriller. And not exactly the sort of book she likes to read.
An example of plans not working out the way we'd like – but sometimes better. "Although disheartening, I am glad my agent pulled me back all those years ago," says Katharine. "It was not at all the book to begin my career with."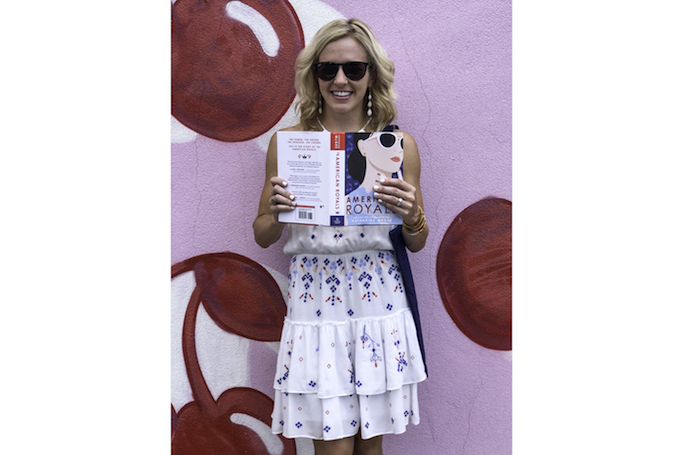 Published in fall 2019, American Royals is the delightful product of what Katharine does best. The story, based on the royal descendants of George Washington, focuses on young people who are exploring what they want in life. And, like kids everywhere, it's not necessarily the same things their families want them to have.
Katharine says writers often have a tendency to chase trends. They write to fill a perceived void, and that never works out. She learned the hard way, with her first try at American Royals. "You should always write stories you'd like to read," she often tells aspiring writers. 
At only 32, Katharine has five bestsellers to her credit and a Los Angeles agent shopping her projects for film and tv. And a new baby due any day. She and her Californian husband are settled in Houston, happy to be near family. She's juggling between two different book projects now, both in early stages. I can't wait to hear more.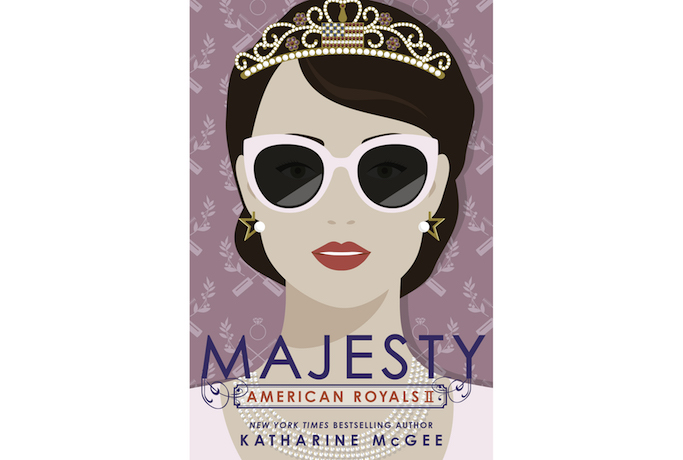 Back to Katharine's New York agent? When presented with the revised story of an American monarchy, he still didn't think it would sell. But, after three books, Katharine felt confident and trusted her instincts. "I was much better equipped to challenge him," she laughs. "I knew it was the right book for me."
After the novel sold to Random House, for a two-book deal (Majesty dropped in September 2020), her agent agreed. "I'm glad you fought for this one. This is a project in your sweet spot."
********************************************************************************************************
Katharine McGee is reading📚📚
She Regrets Nothing by Andrea Dunlop
Published two years ago, this Upper East Side family saga contains loads of unearthed secrets, amidst a rogue family member returning to town.
Queen Mary – The Official Biography by James Pope-Hennessy
Katharine can "discuss the 18th-century line of succession in great detail." She is not as well-versed on modern royal times. This book fills that void and offers a treasure chest of fun facts for royal fans and history buffs.
Katharine McGee is listening to🎧 🎧
This podcast, by two bloggers Katharine actually knows, dabbles in books, politics, and assorted interesting happenings.
You may also enjoy Younger Next Year
Photos courtesy of Katharine McGee