Amy Marsalis – Stylish Retreats & Her Favorite Spots in Nashville, TN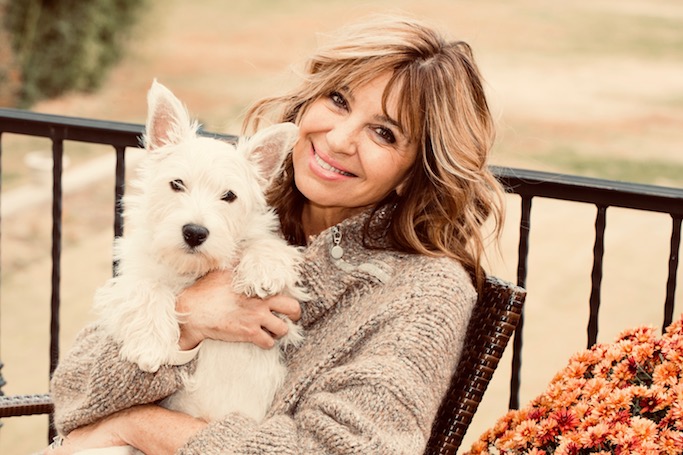 Series:  Cities to Explore 
Amy Marsalis usually celebrates Valentine's Day at home. She sets a beautiful table, while Keith, her husband of 20 years, prepares a delicious meal. If not for COVID, the couple, who love to welcome guests to their home, had debated a red-themed dinner for the holiday. They pictured bolognese, perhaps, maybe a red velvet cake, a tomato appetizer, and, of course, red wine.
Raised in a small town in central Ohio, Amy moved to Nashville in 1996. "The city has grown a lot since I arrived, but it still has pockets of small-town charm," she says.
For ten years, Amy anchored the 5 pm and 10 pm newscasts at Nashville's CBS-affiliated Channel 5. A two-time Emmy winner, Amy recalls a documentary she's especially proud of. A 60-year-old former hospice nurse, Lois, in her final stages of cancer, called the station with a proposal. She invited Amy and a photographer to document the last 18 months of her life. "It was a tough story to report," says Amy. Long before social media and the habit of sharing, this brave woman had a touching message for viewers.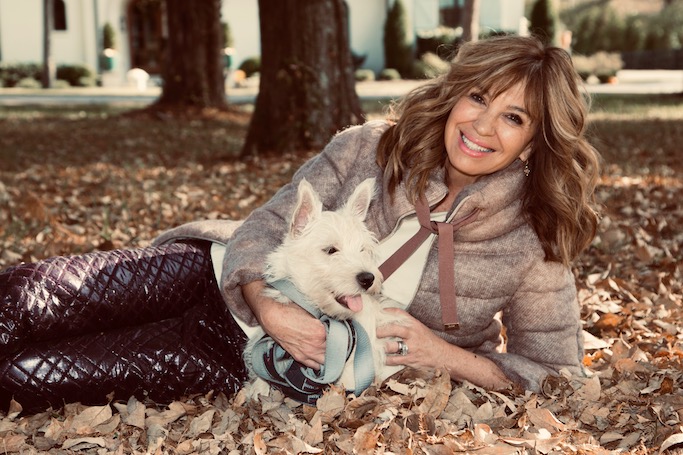 Live, live, live. Do what you love with who you love.
Amy has never forgotten that story—and Lois' message.
After saying goodbye to the news, with its long days and late nights, Amy served as a spokesperson for Go Red for Women. Created by the American Heart Association, the initiative educates women about stroke and heart disease. She sometimes filled in at the newsdesk for former colleagues at Channel 5 and had a ball returning to her "old life" for a few days.
But she longed to do something else.
She wasn't sure what her something else would be, but she'd never forgotten Lois' message.
While building her lovely new home in Nashville, it hit her. "This is what I love to do," she thought. She delights in poring over drapery fabrics and architectural choices and cupboard hardware–all the minutiae involved with home construction and design.
And so, Amy launched Stylish Retreats five years ago. On her blog, Amy features spaces she loves and the stories—and people—behind them. Whether following Amy through a kitchen remodel, a boutique hotel lounge, or a home on the market to sell, readers gain ideas and inspiration.
They'll also meet Jack, her tv-watching, heart-stealing West Highland White Terrier, and discover treasures she finds around Nashville. Keith makes an occasional appearance too, often in the kitchen or their home's "seal room."
"Our home is our happy place," says Amy. And she loves to share it, whether a quiet dinner with another couple or a group of friends for a birthday bash. Most evenings, Keith "throws together" salmon or short ribs or steaks. They dine on the porch, next to a fire overlooking their spacious backyard.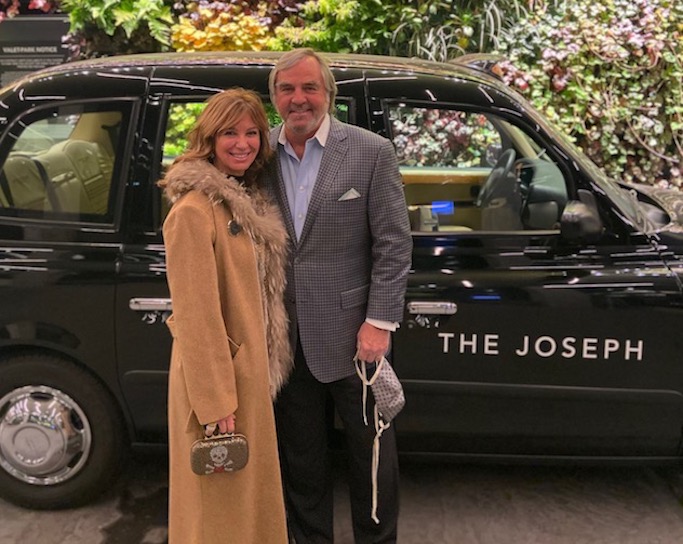 For date nights out, Park Café tops Amy's list. "It's been around a long time and has that homey, Cheers bar kind of feel," says Amy. With a pretty patio, cozy bar, and great food and service, "I can't say enough good things about this little jewel in the Sylvan Park neighborhood."
Another favorite is famed-chef Deb Paquette's etc. Restaurant in the Green Hills area. "Her sauces! And her beautiful, creative dishes are divine," says Amy.
"The cocktails and art are amazing" at one of downtown's newest hotels, The Joseph. With a gorgeous rooftop bar, the view is spectacular. "And I'm dying to try their Italian restaurant, Yolan," she says.
Keith grew up eating steaks and chops at Sperry's with his family. It's "like going home for him—familiar and warm"—and now for Amy too. "I love places that are friendly and the staff remembers us–or acts like they do!" she says.
The City Winery is a "great spot to grab dinner and listen to a local musician or a big-name artist also." After all, "in Music City, we must hear music," Amy says.  And won't it be wonderful when these places open up again?
"I don't get to the Ryman Auditorium often, but once you've heard music there, you'll be a forever fan," says Amy. The beloved music venue, the original home of the Grand Ole Opry and a former church, is a Nashville treasure.
But Amy's favorite spot—the Nashville place dearest to her heart…Percy and Edwin Warner Parks. "If you love nature, the trails are the perfect respite from our crazy world," she says.
After we return to normal, Amy plans to carve out some time to play tourist in her city. She has a long list of parks and rooftop bars and new restaurants to try. She plans to live, live, live and continue to do what she loves.
Her photos courtesy of  Amy Marsalis