Instant Pot Meals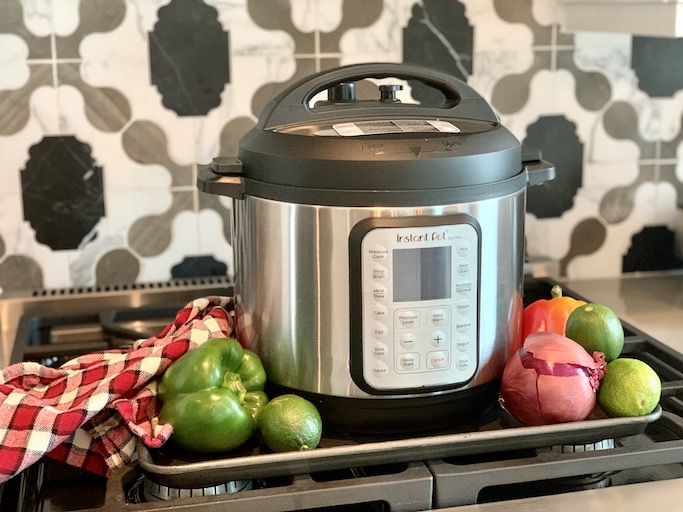 "Where will I store this?" I thought as I unwrapped the birthday gift from my kids.
I'm not a young mom, I'm not pressed for time, and I have all day to get dinner on the table…
But, yes, I soon realized, I need an Instant Pot!
I played around with this intimidating gadget and, like anything else, my skills improved with practice.
It's not instant dinner. The appliance takes a few minutes to pressurize and, after cooking, takes some time to depressurize. But once you click start, it is hands-off, and I love that.
After each use, I pop out the rubber seal and run it through the dishwasher. This habit keeps the aromas of the last-prepared meal at bay.
If a recipe calls for the meat to be seared in batches, I prefer to do my browning in another pan on the stovetop.
I always use the natural, rather than the manual, release feature. I simply wait for the little float knob to go down, and then I open the lid. Expert cooks may disagree, but my meals seem to turn out fine! 
Without further ado—five of my favorite recipes. Tested, and loved, by a beginner.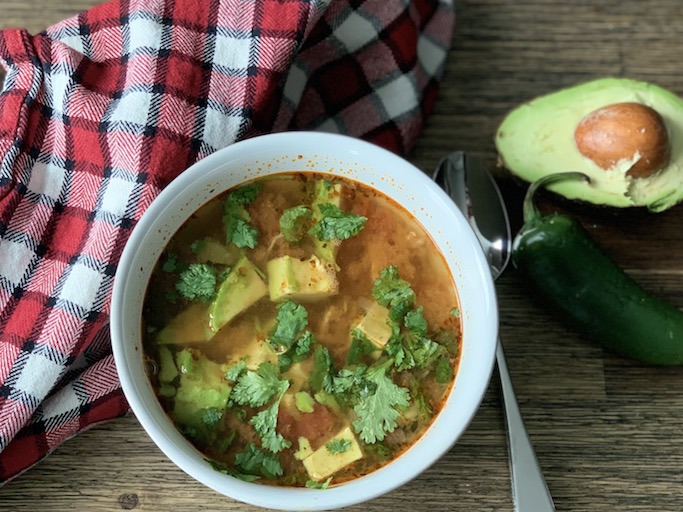 You all know I'm a huge fan of Alex at The Defined Dish. She consistently delivers healthy weeknight dinners packed with bold flavors. This delicious soup is perfect to have on hand for light dinners and lunches. The lime packs a bright punch, and the jalapeño adds just the right amount of zing. It takes longer for soups to naturally release—sometimes 40 minutes. But this creation is definitely worth the wait!
When I received my Instant Pot, my kids included this recipe with the gift. It's their go-to Instant Pot meal, and I soon discovered why. No searing or browning or sautéing required. Dump all the ingredients into the pot, and hit go. I prefer to skip the mayo and drizzle extra sauce over the assembled tacos. We add a slice or two of crunchy pear also. And, do not forgo the kimchi (refrigerated section of the produce aisle, in a jar). It elevates Taco Tuesday to the next level!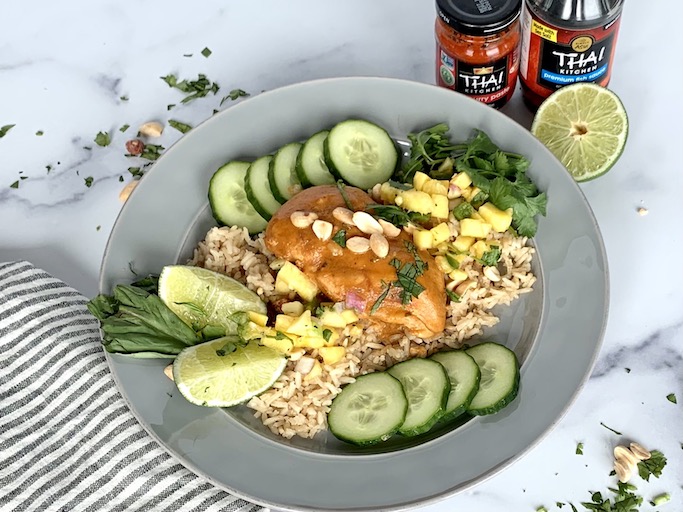 Oh my, the luscious peanut sauce…I could ladle it into a cup, insert a straw, and drink it! Or spoon it over ice cream! After Audrey told me about her Half Baked Harvest Cookbook Club, I began experimenting with Tieghan's recipes. And they never disappoint! This healthier version of a takeout favorite gathered 5-star reviews at our dinner table. Instead of making the spicy lime mango, I opted for a shortcut. I subbed Whole Foods' pineapple mango salsa, prepared and located in the produce section. And, if you've never cooked with fish sauce or Thai curry paste (they can be your new things for today!), you'll find them in the supermarket alongside soy sauce.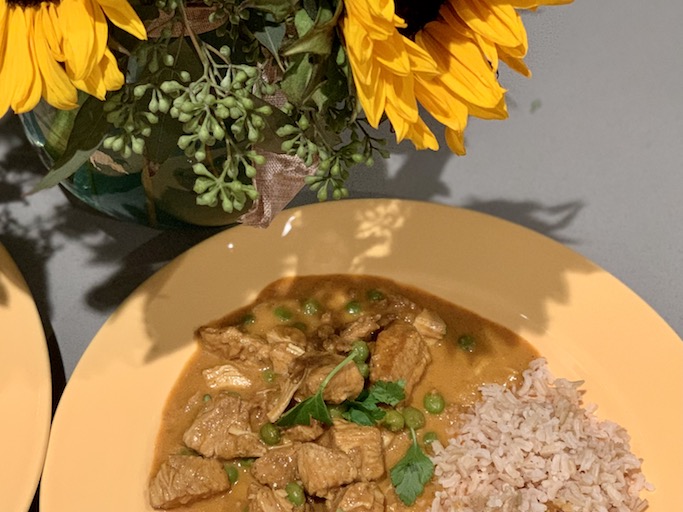 My husband is a willing guinea pig for my culinary experiments, and he declared this dish "an absolute success." Erin, the recipe developer behind Well Plated, creates a healthier version of the popular Indian dish. Her rendition delivers mouth-watering chicken smothered with vibrant spices and a wonderful curry sauce. Although Erin instructs to vent immediately, again, I do not. I let the pressure release naturally, and all is well.
Another recipe from Erin, another success! Do we have time for one more round of comfort food? Before Spring finally arrives and lighter meals hit the dinner table? In our house, yes, we do! This beef stew oozes warmth and coziness. Although Erin instructs to "brown in batches," I find it easier to pull out a second pan and sear on the stovetop. Another bonus to this method—I don't have to worry about the dreaded burn notice Erin mentions in the recipe.
Please let me know if you try any of these dishes. And, if you have Instant Pot recipes you've enjoyed, please send them my way!