TV Shows for the Long Winter Evenings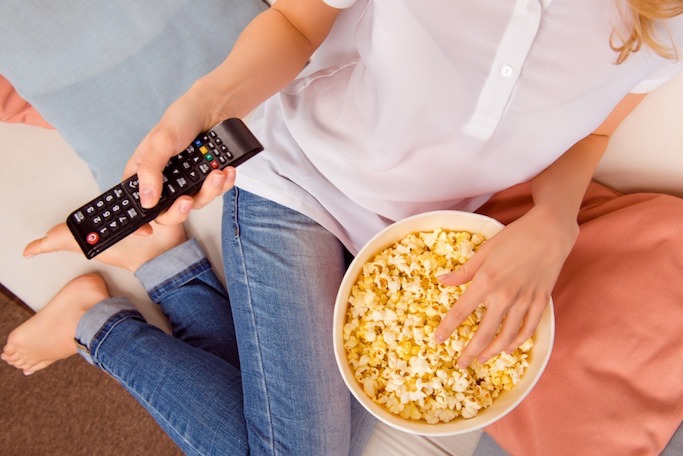 We watched the final episode of Justified last night. And I feel like a good friend moved away. I'll miss Harlan County and Boyd and Art and Raylan—oh, especially Raylan. A tale about the U.S. Marshals service and crime in a southeastern Kentucky coal mining area, Justified contains a good amount of violence. But even the bad guys are likable.
So—my husband and I now need another series to watch. I reached out to friends and readers for recommendations on shows enjoyed by both male and female members of the household.
The top vote getters—
Not a surprise, lots of praise for The Crown and Victoria. Neither are only royal family fashion and drama. Interesting historical events—some we may not be aware of—are woven into each episode.
My husband's tennis buddies and my friend, Wendy, recommend The Queen's Gambit. This is the saga of a young woman, struggling with addiction, and her quest to become the first female chess champion.
The Morning Show's all-star cast includes Reese Witherspoon, Jennifer Aniston, Steve Carrell, and more. Some say it MAY be based on a real "morning tv situation."
In Somebody Feed Phil, the creator of Everybody Loves Raymond (Phil Rosenthal) travels around the globe to explore the food and people and sights of various cities. Please disregard his very large black shoes and questionable table manners. Guaranteed to make you want to pack your bags and head somewhere exotic.
Lots of folks rave about Yellowstone.  They say it takes a few episodes to get into the story, revolving around an extended family and their gigantic ranch. But, after a handful of shows, you're hooked.
If you like Justified or Yellowstone, try Longmire. A cleaned-up version of crime and romance in a small Wyoming town.
Remember the music of Hall and Oates? Each episode of Live From Daryl's House features a few songs made famous by the host (Daryl Hall), some hits recorded by his guests (Darius Rucker, Rob Thomas, Fitz and the Tantrums, for example), and a meal.
Consider yourself warned. Narcos is violent. Based on the true, albeit unsettling, stories of drug cartels and kingpins. I admit—it's one of our favorites.
If you like wine, luscious meals, and beautiful vineyards, check out the short series, V is For Vino. Vince is a likable guy, plus he agreed to talk to me for a story.
According to Brooke and Cindy, Outlander, a racy historical fiction series, gets better and better the longer you tune in.
And scattered applause for the following—
Ted Lasso A small-time American football coach moves to England to lead a soccer team. A "Saturday Night Live-ish vibe," according to one male I polled.
The Great A series loosely-based on the rise of Catherine the Great, the empress of Russia.
Our Boys Filmed in Israel, Our Boys is Jay's, hands down, favorite series. The show revolves around true events, which led to the outbreak of war in Gaza.
Anne with an E Anne (with an e!) loves this coming-of-age story focused on a spirited orphan. If you enjoyed the book, Anne of Green Gables, this show is for you.
The Undoing In order to watch this psychological thriller, I may need to break down and subscribe to HBO. Starring Nicole Kidman and Hugh Grant, it's getting lots of buzz these days.
What else are you watching? I'd love to hear. It may be a long January and February.
P.S.—Beating the winter blues and books to read if you don't want to watch tv