Stocking Stuffers for Cooks – and People Who Eat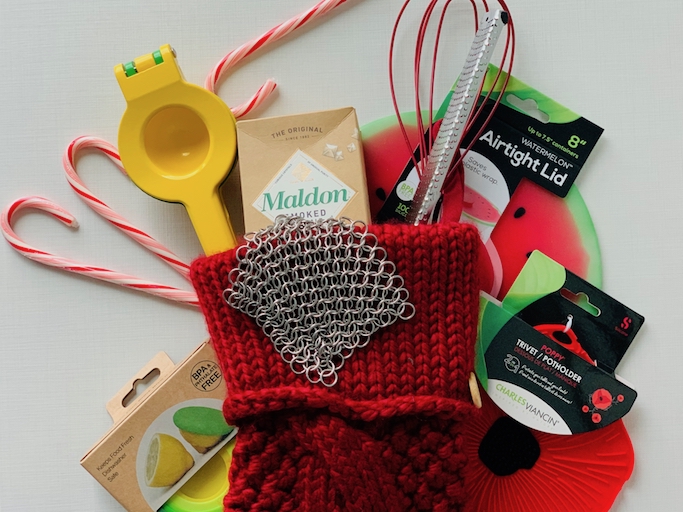 A huge thank you to the lovely ladies at The Kitchen Nashville for their suggestions and opinions on the latest and greatest kitchen gifts. Those little stocking stuffers we don't know we need and might not buy for ourselves. But, once we use them, we wonder how we managed without these helpful items. They make playing in the kitchen so much fun.
Food Huggers – I wish I'd invented these playful silicone food savers that seal leftover onions, lemons, cans, jars, and any other fruit or vegetable pieces you want to keep fresh.
Chainmail Scrubber – This little gem makes cast iron skillet cleanup an absolute breeze. Add a bit of salt to your soiled pan, and scrub with this heavy duty, stainless steel, dishwasher-safe thingamajig. Watch the leftover bits from your sautéed chicken thighs or breakfast pizza disappear.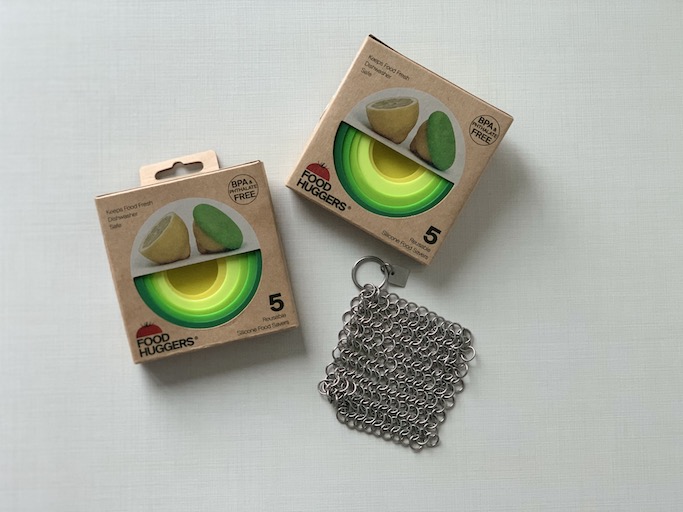 Microplane Grater – "Add lemon zest to any dish to brighten the food and heighten its complexity," says Lisa. This wonderful gadget will grate parmesan, ginger, or lemon peel.
Lemon and Lime Squeezer – Santa slipped one of these under my tree last year. Holy Moly! What a game changer for juicing lemons and limes. Why didn't I buy one of these decades ago?!
Whisk – "Yes, you do need a whisk," says Jan. A whisk incorporates more air into whatever you're mixing, creating those fluffy pancakes and scrambled eggs we all adore.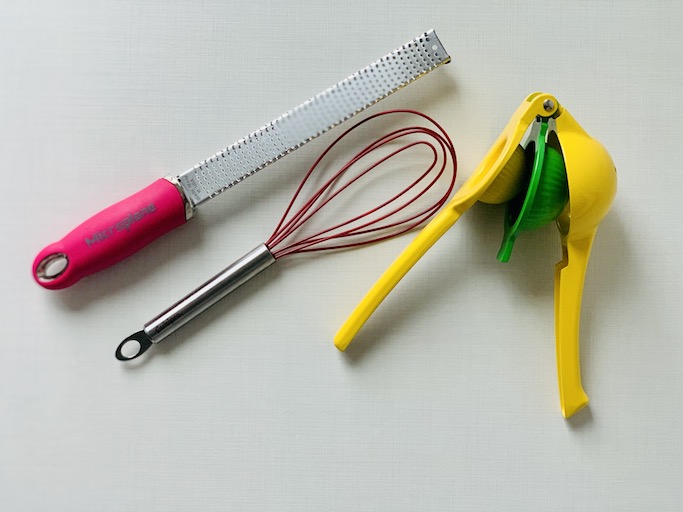 Maldon Sea Salt – "This granddaddy of all finishing salts is a life changer," says Lisa. "Sprinkle a few flakes on any food, even an apple, and it elevates the flavor to the next level." In smoked or regular versions.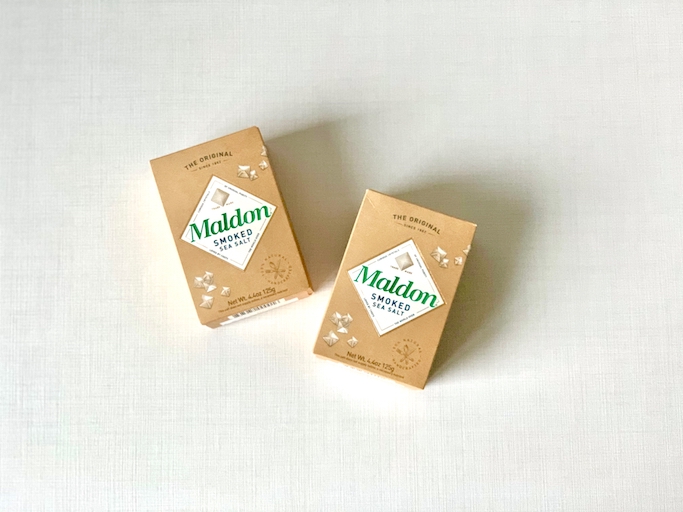 Airtight Lids and Trivets – All three women love these artistic, nature-inspired silicone lids and trivets by Charles Viancin. Beautiful and functional, they create an airtight seal for whatever you wish to cover. Use them in lieu of plastic wrap – think storage and heating up leftovers in the microwave – or as a potholder. Oven, microwave, dishwasher safe.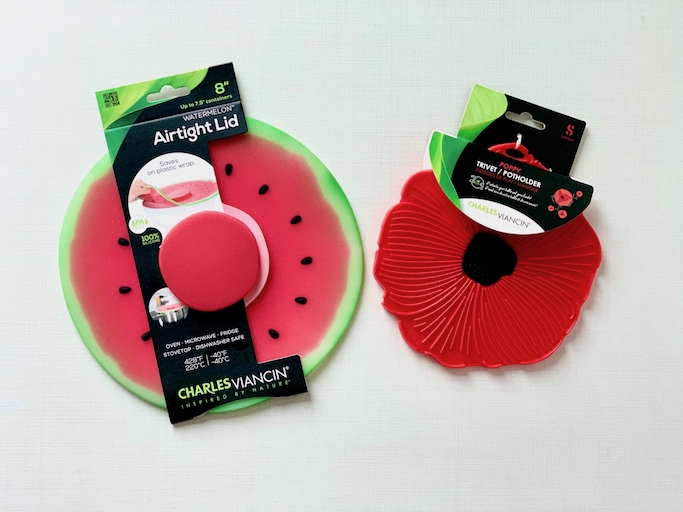 And a couple more from Jessica, Jan, and Lisa
Milk Frother – Pop in a couple of batteries, and this little gizmo kicks morning coffee up a notch or two.
Baggu Reusable Bags – Instead of placing apples and onions and carrots in those produce-section plastic bags, take reusable cotton bags to the market. Between trips, toss them in the washing machine. These bags are handy for "anything you want them to be, including outings to Walgreens or the library," says Lisa. In various sizes.
With all the cooking we do nowadays, these items are all perfect for sons, daughters, partners, moms, and dads. I have, and love, a few of these treasures. As for the rest, Dear Santa…..
P.S. Cookbooks and Some Delicious Recipes and Stocking Stuffers that aren't Junk!