Sharon Ball – What is Your Enneagram Type?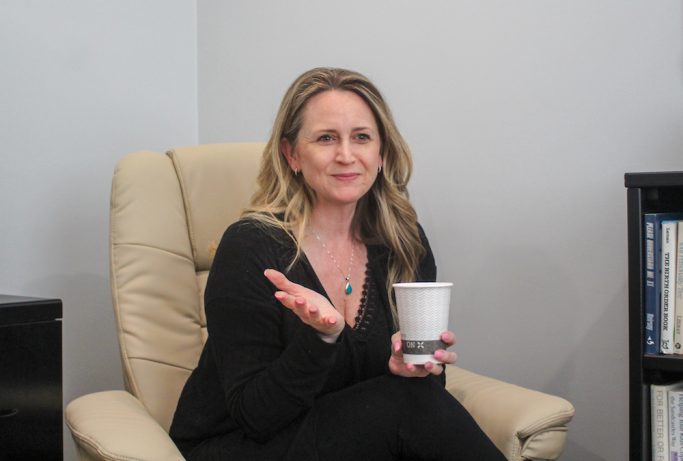 You may have shaken hands with someone wearing a tiny pin, or even a t-shirt, announcing "I am a 7." Some people introduce themselves by offering, "I'm a 5." They want us to immediately know what to expect from them – and their behavior.
After seventeen years of counseling and steering clients through depression, grief, life transitions, trauma, and disasters, Sharon Ball founded the Nashville Center For Enneagram and Wellbeing. Sharon and her team routinely bring the Enneagram – a star-like figure representing nine distinct personality types and their inclinations – into play to guide individuals, corporations, and organizations in understanding why different people think and act the way they do.
We all have a little bit of each of the nine Enneagram personality types in us. I'm the cautious part of a type six and the organized piece of a type one but, overall, I happen to be a three. And so is Sharon.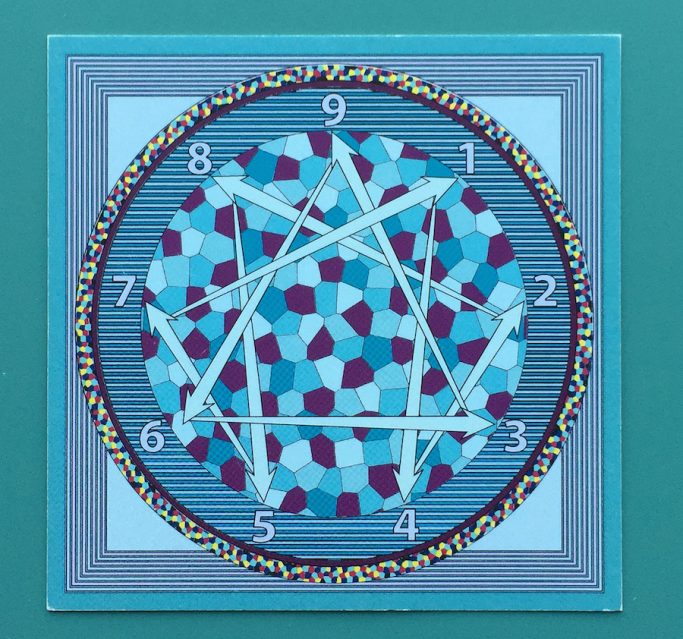 According to Sharon, the Enneatype three tends to be driven and results-oriented. "I have a hard time saying no to any person or new project," she admits. Prone to tackling assignments to prove her worth, she is apt to cater to others' needs, rather than her own. "We long to feel successful and don't believe we have value unless we are doing something and doing it well," explains Sharon.
In her cozy office space, curled up on the couch with her morning coffee, Sharon appears to be a model for self-care. She meal preps on Sunday afternoons, meditates and walks in the morning, works out during her lunch hours, and dedicates phone-free weekends to her three children.
Knowing and studying her Enneagram type, Sharon learned how to focus on "living as a human being, rather than a human doer."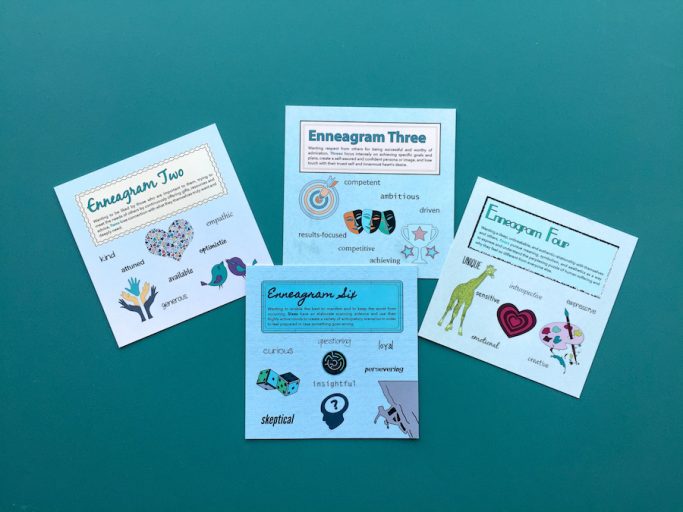 One premise behind the Enneagram is, if we know our shortcomings and how our type might react, we can learn to manage our anxiety and stress levels. "When you find yourself stuck in your yuck," says Sharon, "you can slow down, look at yourself, and readjust your behavior and thoughts."
After guiding her clients through depression or anxiety or trauma diagnoses, Sharon then trains them to use the Enneagram as a "tool to pivot or reset." Once they possess the clinical tools they need to stabilize, she teaches them how the Enneagram can direct them moving forward.
Of course, in theory, this all sounds simple to grasp and easy to execute. For Sharon, "her divorce turned out to be the birth of who she is today." How often do I hear this—people admitting the difficult and trying times they've endured turn out to be blessings and things they are almost—not quite—thankful for?
Realizing she no longer had the "intact family and perfect home," Sharon did a lot of soul-searching to rediscover herself and put her Enneagram strengths and weaknesses to work in her favor. If her style type – ambitious, highly-driven, status-conscious – "got her to this place," she knew it was necessary to readjust.
"Following loads of self-examination, I found my way back home," Sharon reflects. Recognizing there is more to her than "just doing," she's learned to put "stuff" away for the weekends and routinely take better care of herself – mentally and physically.
Sharon walks her clients through a series of questions to help them determine if they are a skeptical six or an analytical five or a detailed type one. Together, they determine what resonates with the client and hone in on an Enneagram type.
One – Reformer – Responsible, Organized, Perfectionist
Two – Helper – Kind, Empathic, People Pleaser
Three – Achiever – Driven, Goal-Oriented, Worried What People Think
Four – Individualist – Introspective, Sensitive, Emotional, Creative
Five – Investigator – Logical, Analytical, Quiet
Six – Loyalist – Cautious, Anxious, Planning For What Might Go Wrong
Seven – Enthusiast – Spontaneous, Fun Loving, Scattered
Eight – Challenger – Intense, Authoritative, Domineering
Nine – Peacemaker – Accepting, Patient, Easy  Going
There are many Enneagram tests available, and Sharon likes those offered by Eclectic Energies for casual, free typing and the IEQ9 when working with organizations. "Although a good starting point, no test can know all the nuances about you," she cautions, "and reading several articles about your type result is helpful – and fun."
I took both the quick, and the more lengthy tests, and came out an Enneatype three all times. "Self-propelled, energetic, industrious"—sounds good. "Secretly afraid of being a loser"—still stings a bit!
Sharon Ball is a senior member of the Enneagram in Business Network and is currently working toward a practitioner certification with Enneagram Integrative Solutions.