Serge Krouglikoff – Camargue Horses Photographer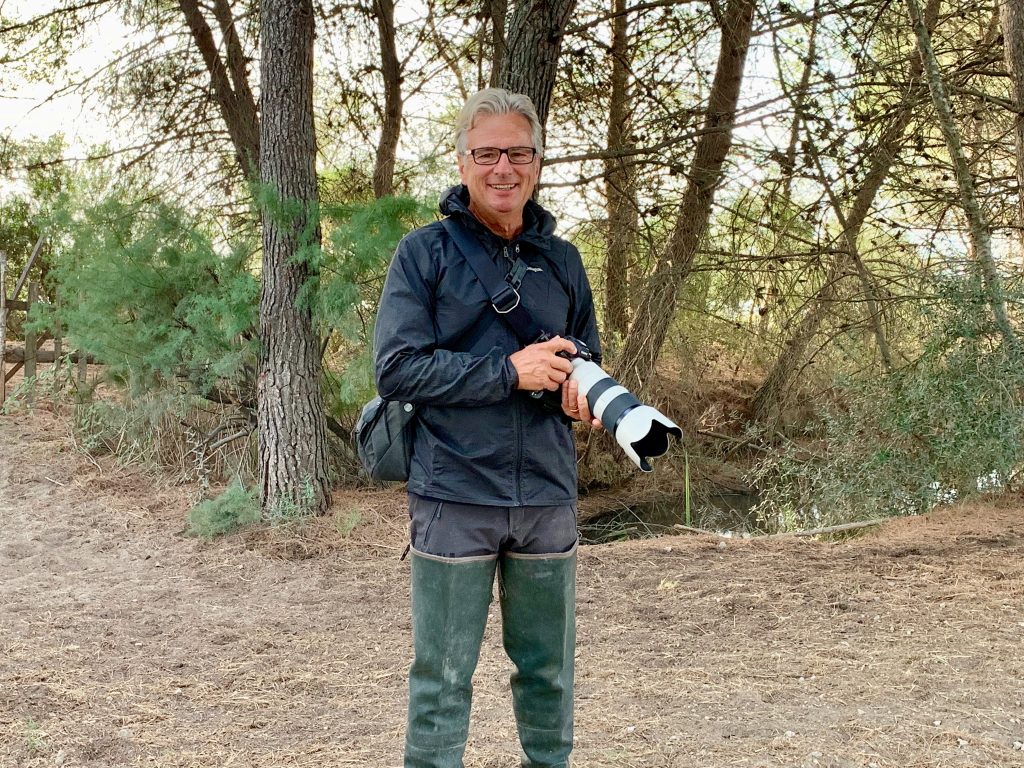 I tugged on my thigh-high waders, lacquered my skin with mosquito spray, and tiptoed into the murky water. Serge Krouglikoff maneuvered me into position—a spot where the light and shadows were just right and I wouldn't sink into the squishy marsh floor. And then I saw them—tiny specks off in the distance—led by a gardian on horseback.
Serge (even his name is cool) is what I've imagined an esteemed London fashion photographer to be. With a lazy smile and soft-spoken, polite accent, I can picture him instructing the hundreds of  models he worked with to "look this way" or "speak to the camera."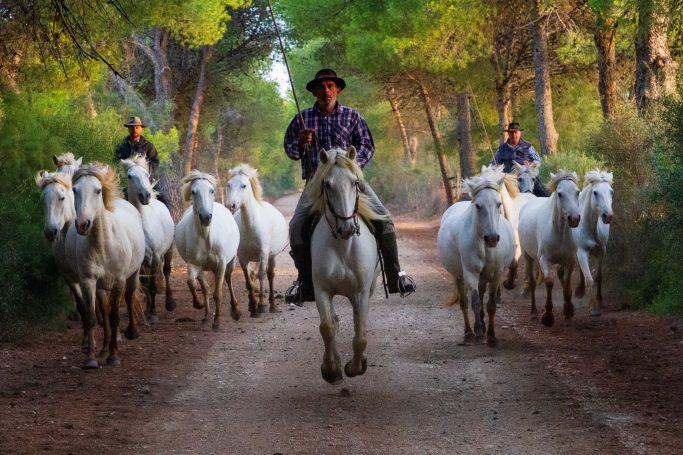 Back in the days before digital photography, Serge labored all day to create one or two good shots. Every angle, the light, the shadows, the colors—it all had to be precise. Photoshop and easy edits did not exist back then. "I directed a team, and we'd work all day long to achieve the one perfect shot," he explains. "We couldn't duplicate or recreate. Every image was unique."
His forty-year career began at the top—with Vogue. "My sights were set high," he laughs.
"Taking pictures is savoring life intensely, every hundredth of a second." – Marc Riboud
Seeking employment, he gathered his nerve to call the magazine's offices. He hoped to schedule an appointment and present his photography portfolio. When he introduced himself, the woman on the other end of the line exclaimed, "Serge, darling, you are in town? Come in come in!"
He did "come in," but, of course, he was the wrong Serge.
But the woman liked his spunk and agreed to let Serge show what he could do in a photoshoot. "You will only get paid if I fall in love with your work," she warned.
And she did.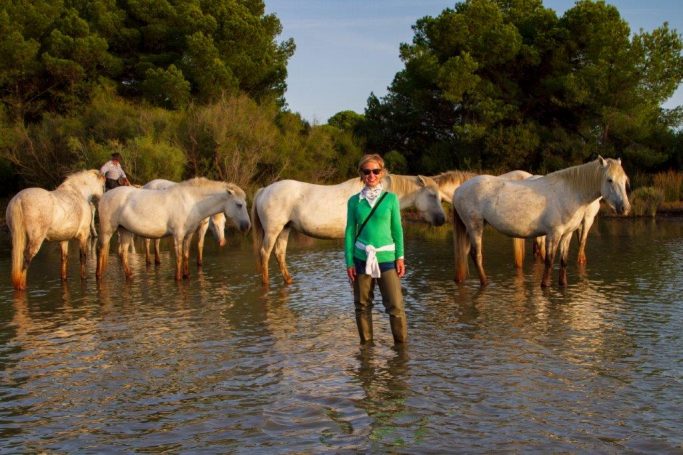 Serge directed fashion layouts and advertisements for Vogue until he reported for his year of compulsory military service in the French army. Although he didn't work for Vogue again, his experience with the elite publication connected him with opportunities and assignments at other top-tier magazines. 
Nowadays, Serge is semi-retired and back home in his native France. Shifting gears from chicly-attired models to wildlife and landscapes, Serge and his wife run a photography workshop business in the Provence region of France.
One week he may escort clients to fields filled with lavender or sunflowers. The next he might lead an excursion to a superyacht regatta in St. Tropez. But he spends a good chunk of time in the Camargue.
"Taking an image, freezing a moment, reveals how rich reality truly is."
Often referred to as the "Wild West of France," the Camargue is a river delta, located between Arles and the Mediterranean Sea in southeastern France. The salty marshes are home to black bulls, pink flamingos, and semi-wild white horses.
Gardians, European cowboys, breed the gentle, intelligent horses and use them to manage the bull herds. Serge has worked long and hard to establish relationships with several of these gardians. In return, he is allowed to photograph the iconic horses—one of the oldest breeds in the world—in locations others are not permitted.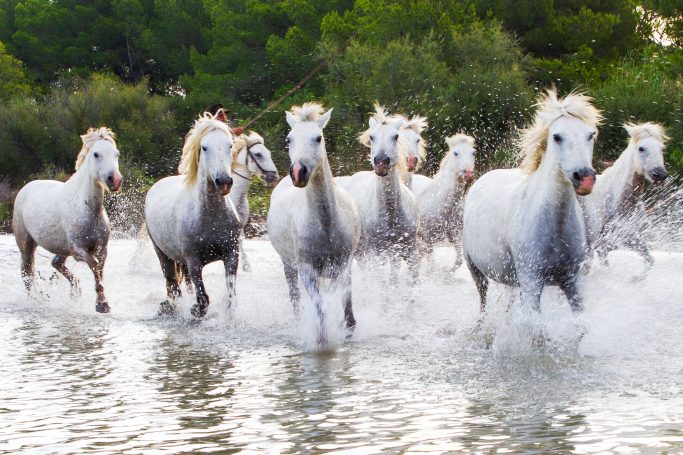 As we wade in the marsh, the gardian cuts right and the twelve majestic horses continue to thunder toward us. Serge's camera shutter clicks, clicks, clicks. I only watch, mesmerized by these glorious animals.
At the last minute, the gardian's whistle and outstretched hand signal the horses to shift course and swing away from us. "I can never have too many of these shots," Serge smiles. "I am always looking for the new best one."
All photos by Mark and Pam Lamp