Marda Stoliar – Pastry Chef and Instructor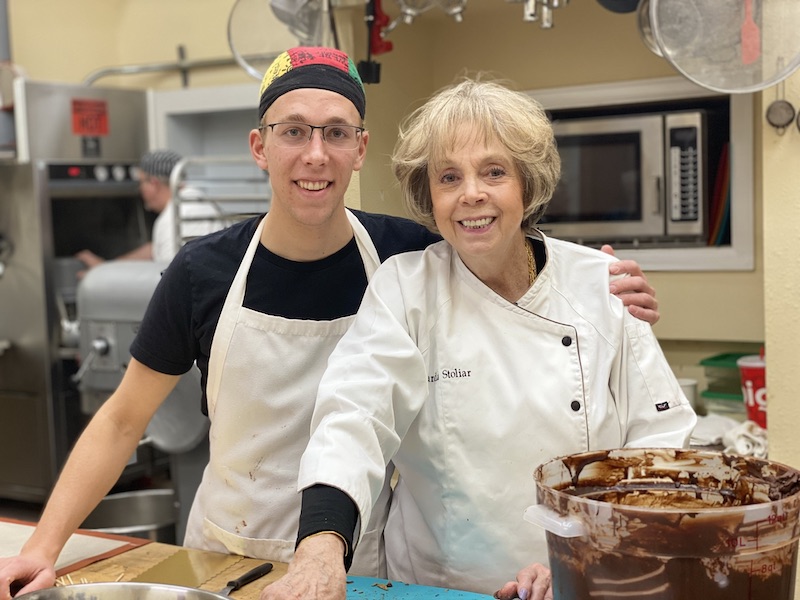 The Orchid Series
A collection of interviews featuring inspiring women over 75 years young. Curious, engaged, active, interesting. The sort of woman I want to be when I grow up!  
Decades ago—when Marda Stoliar was much younger—women wore heels and dresses. Everywhere. As hard as it is to imagine now, women's sneakers did not exist. 
If women wanted to wear athletic shoes, they shopped in the men's department. "They didn't fit us well, but that's all we had to wear," says Marda. 
Reared in Portland, Oregon, Marda made her way across the country to study at New York City's Pratt Institute. At the time, it was the nation's only accredited school with a course in shoe design. 
After graduation, she designed all sorts of shoes for a high-end company,  including the first line of athletic footwear for women. While selecting leathers and shoe materials on European business trips, Marda reveled in the food and drink. She fell in love with a particular round, crusty bread and its airy center. And she wanted to learn to make it.
On future buying trips,  Marda apprenticed in a Venetian bakery.  She discussed footwear components during the day, caught a few hours of sleep, and reported for baking duty in the early morning hours. 
"This work and tutoring had nothing to do with becoming anything," says Marda. "I just wanted to learn."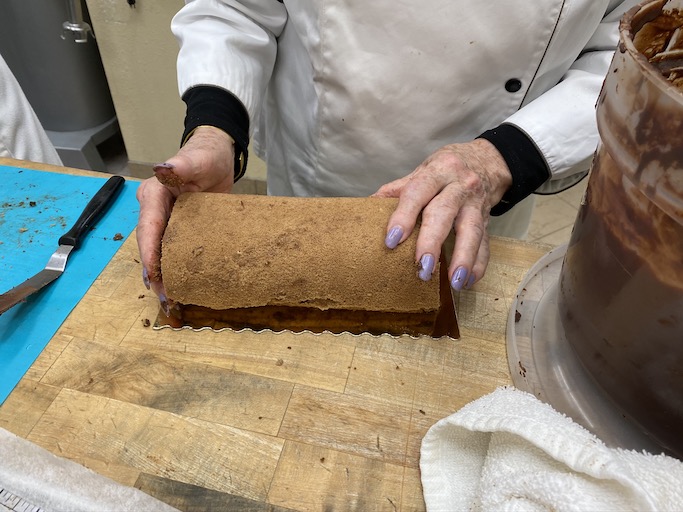 She mastered the techniques for light-as-a-feather croissants and sesame spelt breads and decadent French tarts. Marda adored the pastry work and eventually settled in then-tiny Bend, Oregon. Along with her belongings, she brought the western United States' first French bread oven with her. 
"Bend needed a good bakery," says Marda. And she opened one. At Breads of France, devoted customers lined up for Marda's Russian black bread and luscious lemon squares and "really gooey brownies."
After a four-year run, due to arthritic hands from years of kneading and rolling, Marda closed her boulangerie. "Obstacles are just a part of life," she says. "I've always thought it's fun to figure out how to deal with them. You have to move on." 
For thirty years, people from Honduras, Pakistan, China, Europe—and beyond— have traveled to Marda's kitchen to learn the art of French baking. "Who would have ever thought?" she says.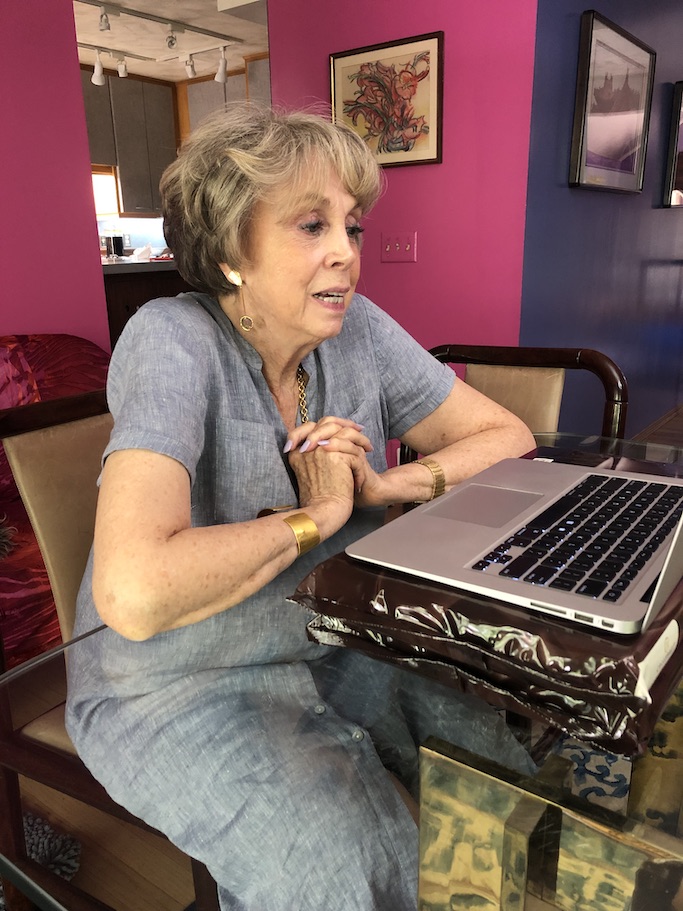 Marda designs a one-on-one, multi-week program for each student's specific needs and interests. One woman hoped to become a chocolatier, and a young man from Japan planned to make bagels in Tokyo. Some aspiring bakers want to learn a new skill or hobby; many dream of opening their own bakery.
Dr. Ezdan Fluckiger longed to find a meaningful occupation for his daughter, who has Down's Syndrome. Through an internet search, the emergency room physician in Torrington, Wyoming discovered Marda's baking course. 
Six years later, "The Bread Doctor, is a win-win for Dr. Fluckiger's family and his Wyoming farming town," says Marda. Customers drive from Denver—with shopping bags to fill for themselves, friends, and neighbors—and wait in sixteen-degree weather to purchase artisan baked goods. Eleanor, the lucky daughter, is productive, engaged, and connected to her community.
The Bread Doctor is also a blessing to Marda. The widowed octogenarian, who has no children, spends Easter and much of December in Torrington. "I observe, make sure nothing is slipping and sliding, bring new product formulas I've created, and help target products to the demographic," says Marda. 
Many people twenty years younger don't work as hard as Marda. Where does this articulate 80-year-old, with her pink and purple living room walls—and no wrinkles I can see—get her energy? "I was born that way," she says. She walks when she can, but her main exercise is lugging 50-pound bags of flour around her kitchen. 
"And I have no intention of retiring," she says. 
Marda's Gift, a short film documenting Marda's life story and her impact on those she teaches, their families, and their communities, is in development now.
Photos courtesy of Marda Stoliar