Introducing Patty Russell and Her Groom's Cakes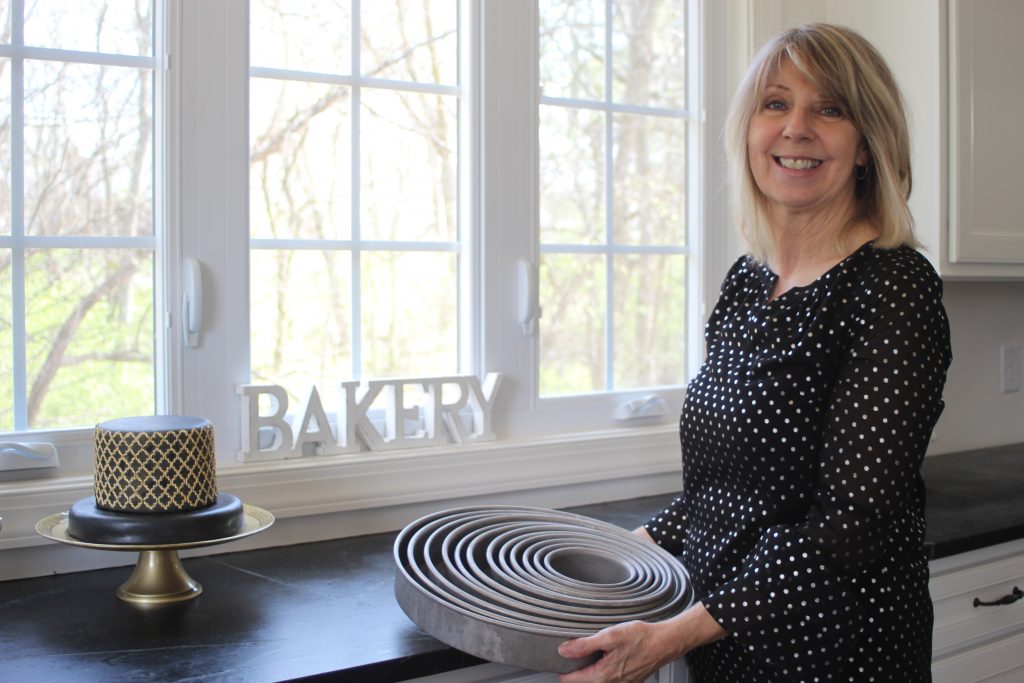 As we chatted with the baker at an upscale Italian bakery in a trendy section of Brooklyn, my son and I explained what we wanted. The gentleman, who had been baking panettone and cannoli and biscotti in this neighborhood long before it turned hip and cool, looked at us with a slight amount of distaste— and a whole lot of surprise. "You want two cakes at this wedding?" he said.
Confession—I'd never heard of a groom's cake until I arrived in Houston, TX more than twenty years ago. I was delighted to discover the beloved, southern tradition of two cakes at a wedding—one for the bride and one for the groom. While the wedding—and the wedding cake —can seem all about the bride, the groom's cake represents him and what he likes and enjoys.
Perched on a stool at the expansive gray slate counter in her commercial/home kitchen, I nibbled chunks of Patty Russell's Grand Marnier, white chocolate mud, and strawberry cakes. Patty has created groom's cakes—along with wedding cakes, pies, and assorted desserts—for almost forty years.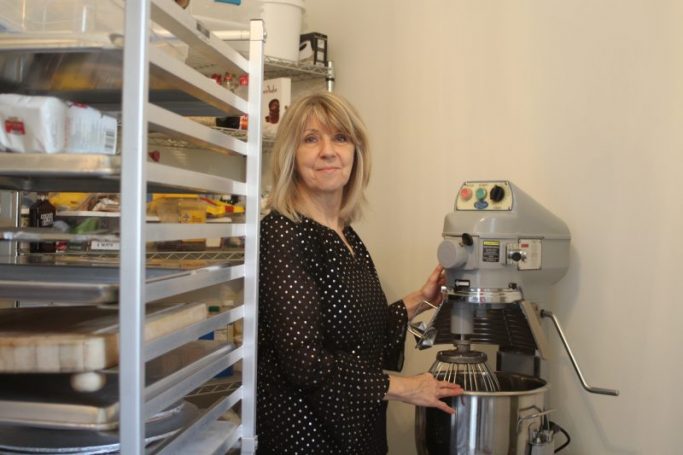 In the early days of her business, Patty's grooms preferred chocolate cake in basic shapes—squares and circles. Over the years, the cakes and flavors evolved. Nowadays, she bakes chocolate toffee and carrot and apple cakes in all kinds of clever and unique designs.
Patty designs from photographs, and her creations are detailed and realistic. A firefighter groom-to-be once parked a fire truck in front of her home so Patty could take photos and measurements before she set to work. 
Patty, who lives northeast of Nashville, crafts edible guitars and drums for area musicians. Fishing is popular in this area, and one of her favorite cakes was a fishing basket she designed for a popular country music artist. One groom requested a red velvet armadillo cake, inspired by the movie Steel Magnolias. He wanted a fun conversation piece at his wedding—and he had it! As with other things, Patty tells me her cakes are "better" the second time she builds a design. "I learned a lot between football helmet #1 and football helmet #2," she says.
The University of Tennessee grad, and lover of all things bright orange, concocts a lot of football stadium groom's cakes.  She will work a couple of hours to add the tiny dots of icing, speckled with school colors, to signify fans in the crowd.  The many cakes she makes representing her Volunteers are great fun for her to do. Her Crimson Tide and Gators orders, "not so much!" she jokes. One bride selected a cake for her groom modeled after his college's stadium. He was delighted until he cut into the cake—and discovered her rival alma mater school colors on the inside. 
Patty breathes a sigh of relief when her finished cakes are safely delivered to their wedding venues on Fridays and Saturdays. Every bride wants her wedding day to be perfect, and Patty's role in the festivities is complete. And then it is time to relax a bit, make notes on new designs, and plan to start all over again the next week. 
Toward the end of baseball season and the New York Yankees' charge for the pennant, my son made that grumpy Brooklyn baker even grumpier. He placed an order for his groom's cake. He wanted a replica of a Houston Astros baseball cap. The baker shook his head at the need for a second cake—when one will do just fine—and baked a delicious and beautiful chocolate cake.