Dylan Owens – Music Journalist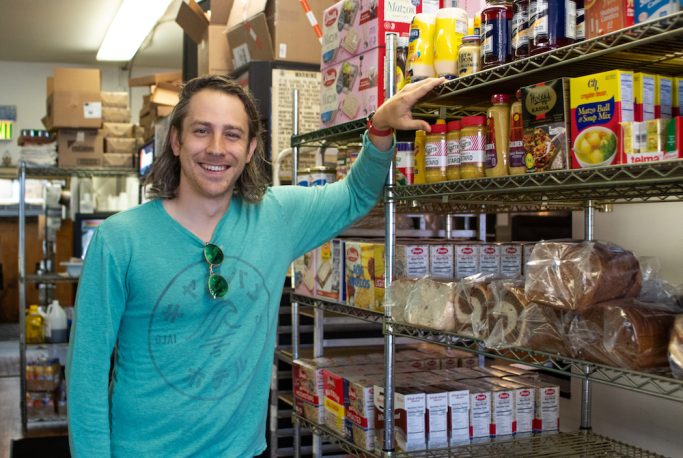 Dylan Owens compares his job to owning a fast and sophisticated Ducati motorcycle.   Both look really cool and seem glamorous to others.   His career, and the sport bike, can get you to some fun places.  Sometimes both will park you right outside the real action, peering in from a distance.  And – truth be told – you have to really love them to be able to afford either one.
Over breakfast in Dylan's favorite Denver deli, straight out of a Seinfeld episode but with a nicer waitress, the music journalist admits he truly does have a dream job.  Laid back and relaxed, but oh so eloquent and reflective, Dylan is easy to talk with and calms my initial nerves about meeting a hip, young writer who contributes to Rolling Stone.
As the music editor of the Denver Post, Dylan covered concerts and music happenings for the city's vibrant music scene.  He interviewed local and A-list bands, newcomers and headliners.  Profiling stars like Dierks Bentley, a singer-songwriter, is the type of project Dylan especially enjoyed.  He liked hearing about the "storytellers, the people who actually put the songs together."  For Dylan, who loves all music genres, life was good.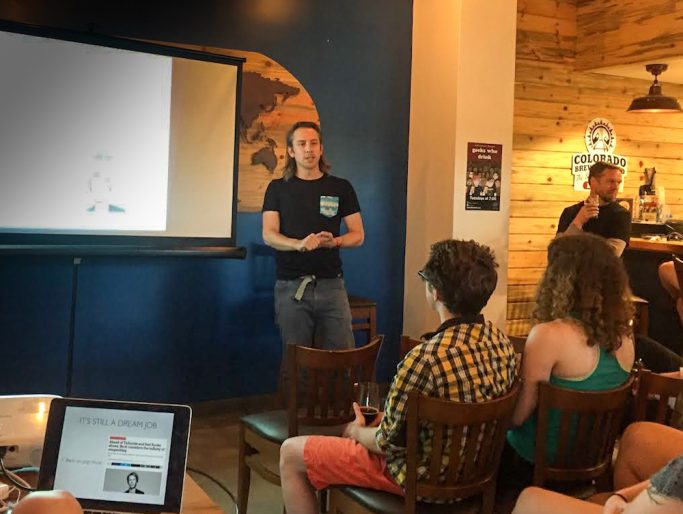 Unfortunately, this is a time when many people prefer to "watch, rather than read."  Newspapers are struggling, and 30% of the staff was laid off at the Post earlier this year.  Although his job was cut and he had the chance to stay on in another, non-music related role, Dylan says he "had a gut check moment."  "Do I  take the safe, income producing route and remain with the paper? Or do I leave and do what I really want to do – write about music?" 
Taking a risk and following his heart, Dylan headed back to the role of freelance music writer – and a roller coaster paycheck.   Back when he was a rookie writer, fresh out of UC Boulder where he rapped at parties and coffeehouses, freelancing and its unsteady income was a rough road for Dylan.  It's difficult for any writer.  "Unless you are an all-star freelance hustler, it is hard to make ends meet without something else on the side," says Dylan.
When you pitch a story to a magazine or paper, Dylan explains, the idea has to be unique.  "You tell them what you are thinking, the angle you will approach the story," he continues, "give them examples of what you'll say."  And then you hope to hear a response.  It is a hard, relentless gig, and the publications are bombarded with story ideas.  "Most times we hear nothing," he says.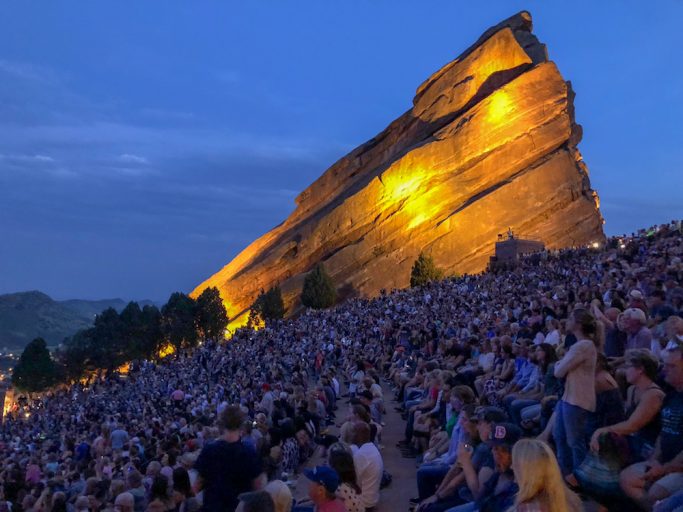 With strong writing credentials and a little more clout, pitching his story ideas to publications is now easier for the 29-year-old.  Still writing regular articles for his former employer, his experience and style are often a good fit for Rolling Stone.  When I guess every music writer wants a byline in this paper, Dylan smiles broadly.
The iconic pop culture magazine ran his recent story about Dierks Bentley's inaugural Colorado music festival, taking place later this summer.  Dylan's profile of Lady Antebellum's debut appearance at Red Rocks, the acclaimed outdoor venue just outside Denver, appeared a few weeks ago. 
Dylan and I discuss which comes first – the chicken or the egg.   Do you line up the artist and then pitch the story, or do you hope you can line up the artist after the idea is a go? Dylan, pointing out it is "valuable when things are lined up before pitching the story," tells me he did have things pre-arranged with Dierks' publicist.  Rolling Stone's response was "sounds good – let's do it," he remembers.
I wonder if Dylan ever writes a pitched story, turns it in, and then the magazine or newspaper changes their mind?  They simply decide they don't want to use it after all?  Laughing, he says "They definitely don't have to run it, but I don't think I have botched anything so badly."  If this does happen, the publication will pay the writer a "kill fee" to compensate for their time.   "They need to like the idea, be able to envision it, be confident you can pull it off.  They don't want to get into the kill situation," Dylan explains.
"Anyone who is thoughtful about the
 art they consume has feelings that are left of mainstream."
Although the risk he took is paying off, Dylan quickly realized he needs more than JUST freelancing.  "To be a REAL adult, and make money to cover more than food and rent and expenses, I knew I needed a consistent source of income," he says.  While an idea for a project at Red Rocks Amphitheatre was brewing in his head, and he was putting together a pitch for them, the Red Rocks folks called with a job offer.  Shaking his head and smiling, he seems to still not believe his good fortune and the fortuitous phone call.
In his new role at Red Rocks, "the lifeblood of the music scene in our area," Dylan looks forward to engaging with the audiences and artists in a "very boots on the ground way."  He is excited to interview and tell stories and grow the brand of the venue, all while earning a steady paycheck.
I'm happy for Dylan and will be on the lookout for more of his stories – he'll continue to freelance.  Nowadays, he is no longer as "precious" about his writing.  He's learning to release perfection and over-processing and overthinking. When he lets himself go, his thoughts and words flow more easily.  After all, "writing is its own reward – no matter what comes of things."