Anthony Amore – Art Theft Investigator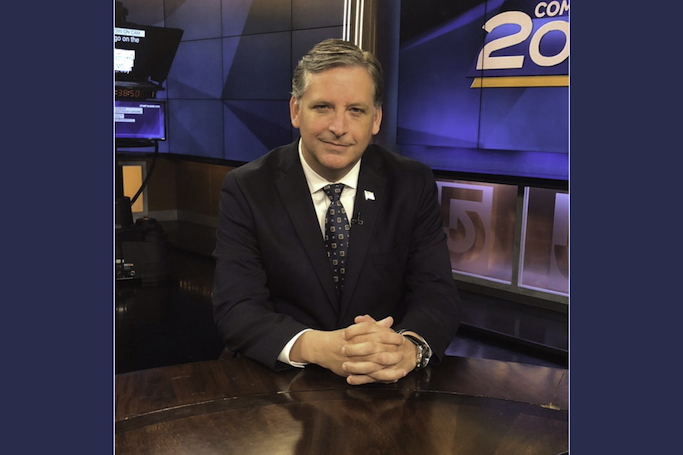 On March 18, 1990, around 2 am, two police officers knocked at the employee entrance of the Isabella Stewart Gardner museum. A security guard, breaking protocol, opened the door and allowed them to enter. The fake police officers handcuffed and bound two guards and made off with thirteen pieces of art from the beloved museum in Boston's Fenway neighborhood. The crime remains unsolved, and none of the nine paintings or four objects of art have been recovered.
Until he was a young adult, Anthony Amore had not visited an art museum. "I didn't come from a background with cultural opportunities," he says. But, as Security Director and Chief Investigator at the Isabella Stewart Gardner, he's immersed in the art world now. Working alongside the FBI and U.S. Attorney's Office, Anthony researches art crimes of all sorts, interviews shady characters, and follows up on countless leads related to the heist.
His career in various federal agencies, including the FAA and Homeland Security, gave Anthony a rare combination of security and investigative expertise. In 2001, he and a business partner launched a consulting firm. But not for long.
From terrorism to art thefts
After the 9/11 terrorist attacks, government officials asked both men to help implement an electronic system to screen checked airplane bags for explosives. "We couldn't say no," says Anthony. After the enormous, new TSA procedures were up and running, Anthony learned the Isabella Stewart Gardner needed a security and investigative expert. "And that's how I made the sharp turn from terrorism to art thieves," he says.
For the last fifteen years, to locate the Gardner art worth hundreds of millions of dollars, Anthony has searched buildings and homes. He's excavated properties, poured over the case with organized crime members, and assured anonymity to those who fear for their lives. The world's greatest art thief, no longer in prison or the crime world, studies angles and motives with Anthony.
Since stolen art is hard to sell, my non-criminal mind imagines art thieves are art collectors. Or stealing on behalf of an avid art fiend who wants a masterpiece for their wall. "Even the police think that. But it's rarely the case," says Anthony.
Most art thieves are not knowledgeable about art.
They may have heard of Van Gogh and Picasso and Rembrandt, but "they can't pick one off the wall." Except for Rose Dugdale. When her gang of thieves robbed a museum in Ireland, Rose pointed out appropriate pieces to swipe.
In his upcoming book, The Woman Who Stole Vermeer, Anthony introduces readers to this wealthy debutante turned political radical. And the only woman, to this day, to steal art on a major scale.
"Most art heists involve everyday crooks," Anthony explains. The thieves steal a masterpiece and, after listening to a news report, learn its shocking value. According to Anthony, if thieves shopped the paintings, and more conversation circulated, the art would be easier to find. But, since the piece is hot and recognizable, and they won't have buyers, the bad guys stash the goods in an attic, behind a wall, in a crawlspace, underground.
Photos of the Gardner heist – including The Concert by Johannes Vermeer, the most valuable item (art or otherwise) ever stolen – saturated the media thirty years ago. But how do you inform a new generation? When we clean out grandma's attic, how many of us would recognize the art if we stumbled upon it tomorrow?
"My biggest nightmare," says Anthony, "is there may have been a police officer or a DEA agent who's searched a house, seen one of the paintings in the basement, and not known what it was." When he speaks to law enforcement groups and prosecutors, Anthony shows images of the stolen art. Only a smattering of hands admit to recognizing the stolen Rembrandt and Degas and Flinck masterpieces.
For many years, tips rolled in on a regular basis from folks hoping to land the $10 million-dollar reward. "I covered them all," says Anthony. Hardly anything new comes in these days. "What we get are theories," he says.
From time to time, Anthony receives a phone call. "I have one of your paintings," the person on the line says.
"Great! Please send me a high-resolution photo."
How to ID a Painting
Anthony explains identifying a painting is much like identifying a person. Each artwork's cracking pattern, like a fingerprint, is unique and can't be replicated or anticipated as the painting ages. Many pieces have a scar or tatoo-type mark on the back of the canvas. Experts are able to dissect the pigment of the paint used, like studying DNA. They determine if a specific paint chip is consistent with the time period, the country, the artist, and the rest of the painting.
To date, the photos he's received have led nowhere. "In fact, some are comical," he laughs.
Anthony tells me the recovery rate for stolen masterpieces is high, around 70%. He's solved portions of the case and hopes to see the art back in the Isabella Stewart Gardner before he retires. When it happens, I can't wait to read the story!
I also look forward to reading The Woman Who Stole Vermeer when it hits shelves in November. Anthony calls his book "a story for our time, even though the events occurred in the seventies. It focuses on a remarkable woman who, though she did misguided things, was ahead of her time in regard to strength and gumption."
For more about Anthony and his books, please visit his website.
.