Tavia Gilbert – Audiobook Narrator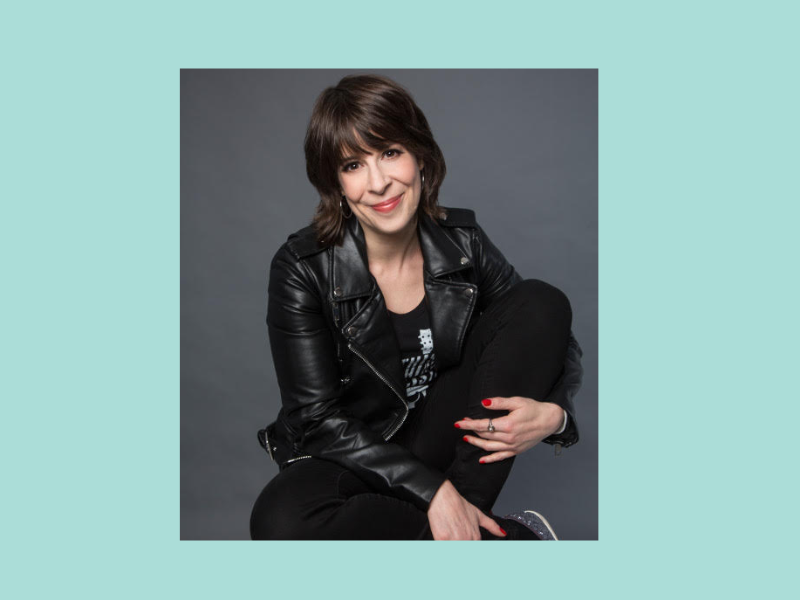 Not long ago, I began reading a book by one of my favorite authors. But, because of characters with names I couldn't pronounce and descriptions that rambled on and on, I couldn't get into the story. As much as the subject matter intrigued me, I gave up. 
And then, I switched to the novel's audiobook format. As I listened to the story, the narrator brought the book to life with her dialects, voice, and tone. Her performance made all the difference for me.
When Tavia Gilbert studied acting at Seattle's Cornish College of the Arts, she drove home to Idaho for holidays. "I'd listen to audiobooks on those long, seven-hour drives back and forth," says Tavia. 
After graduating with an acting degree, Tavia studied documentary radio at the Salt Institute. Her six-month program in Portland, Maine, turned into a twelve-year stay. "I fell in love with the people and area," says Tavia. 
Although she immersed herself in film, television, and theater opportunities, Tavia "needed to add to her professional life." Audiobook narrators were beginning to record in their own homes—not only in recording studios.
And audiobook narration seemed like a natural fit for her.
Twenty years and 700 audiobooks later, Tavia Gilbert has narrated every book genre for almost every publisher in the industry. She's won countless awards and earned a Grammy nomination.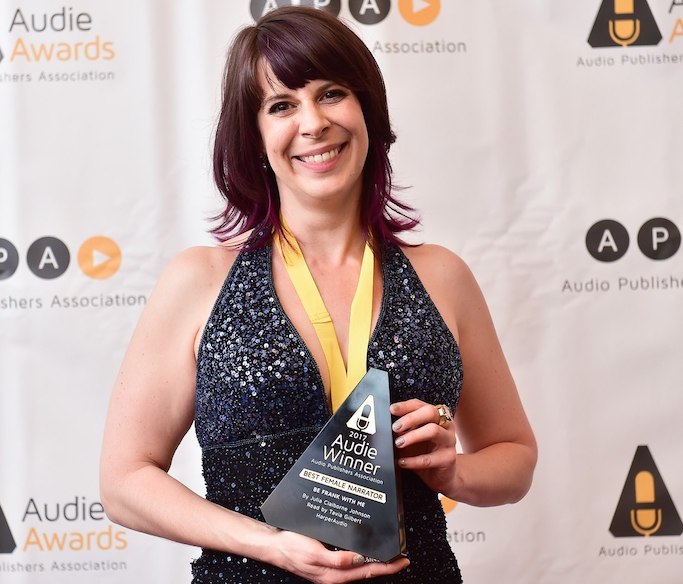 But, even after all those books and awards, narrating opportunities don't just pop into Tavia's inbox. She auditions for most audiobook jobs. "The audiobook industry is more competitive than when I entered the business fifteen years ago," says Tavia. Back then, 100 narrators—compared to 1000 today—worked in the industry. In today's market, more authors read their own work (I Miss You When I Blink by Mary Laura Philpott), and celebrities (The Dutch House by Tom Hanks) take over the microphones too.
Although successful, established, and respected in the business, Tavia doesn't book most jobs she auditions for.
"I think that's true for most creatives," she says.
Once she does land a job—non-fiction, mystery, novel, science fiction, or picture book—Tavia meticulously embellishes her manuscripts in a rainbow of colors. She notes a character's raspy, Southern drawl or Bostonian accent with a blue marker. Green indicates verbs—like screamed, hissed, screeched—to emphasize. Red marks alert Tavia to double-check a pronunciation.
To record the book, Tavia retreats into her home's whisper room.
The recording studio's double walls block noises that may ruin a production. Tavia paints a picture with her voice as she tells the story to listeners. 
She might narrate the entire book. Or she may perform one character in a novel, like her Grammy-nominated performance of The Goose in the Meryl Streep narrated Charlotte's Web.
Unlike theater or film acting, Tavia can't work for weeks to perfect a book's character. In a short time period, she must perform numerous characters in a 350-page novel, wrap up the recording, and send it to the publisher. Since she's studied French and Russian and sings in various languages, Tavia feels comfortable narrating in a wide variety of dialects. Scottish characters are the most troublesome for her. "The dialect is rather tongue-tying," she laughs.
Early in her career, Tavia made it clear to producers and publishers she would not record books with inappropriate content. "I want the stories I tell to make the world a better place," says Tavia. Some narrators record under a different name. "I want my name on my stories," says Tavia. 
Not every published book has an audio counterpart.
"But the audio space is exploding," says Tavia. According to statistics, publishers released 3000 audiobooks in 2009. Last year, 75,000 audiobooks hit the market.  
Several years ago, Tavia narrated audiobooks "all day long. Sitting with my recording equipment for twelve hours a day helped me escape the painful loneliness of divorce, illness, injury, life's chaos. I always had a story to immerse myself in," she says. 
Nowadays, Tavia's life has changed for the better. She narrates, teaches college classes, sings in a choir, and auditions. She thrives on her "eclectic, busy, wonderful career."
Photos of Tavia provided by Tavia Gilbert