Jennifer Puryear and Bacon on the Bookshelf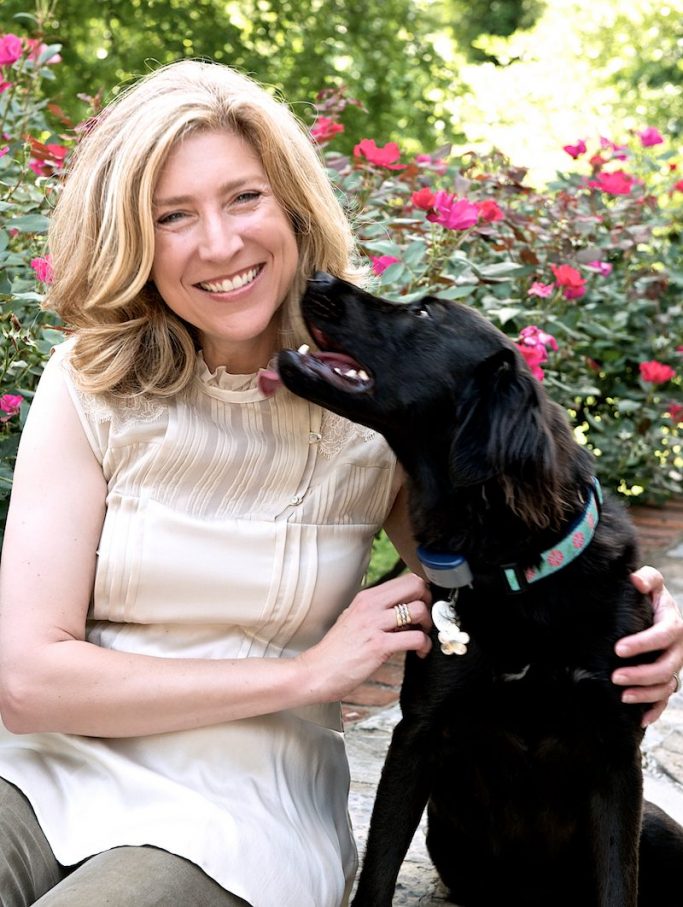 According to Jennifer Puryear, books compete with television like never before. With Netflix and Amazon and HBO,  excellent and artistic television shows are more common these days. We get caught up in one series after another –  Game of Thrones to This Is Us to The Crown. Many folks need a good reason to sit down with a book.
Several years ago, Jennifer wrote an occasional book column for a friend's, now successful, Southern lifestyle website. As her daughters grew older and her house became quieter, she contemplated a project of her own. Inspired by the pleasure and challenge of writing those book columns, the Harvard/UNC educated lawyer "pondered a blog about books." 
"You know you've read a good book when you turn the last page and feel a little as if you have lost a friend."       –Paul Sweeney
An easy person to talk with,  Jennifer admits to overthinking her blog construction at the outset. An energetic friend stepped in to guide her through the initial website setup. "She knew I needed a hard push. She insisted I stop agonizing and start acting."
Jennifer jokes she "would still be fretting over the layout and the fonts" if her friend had not encouraged her to move forward. "Our friends give us all kinds of gifts," she says in her gracious way.  "She showed me it was absolutely fine to simply start, make mistakes, and adjust things later. I didn't have to wait until I had everything all figured out."
With Jennifer's eloquent and compelling writing style,  Bacon on the Bookshelf  is smart and engaging. Launched about five years ago, Jennifer has an impressive following among booklovers, authors, agents, and publishers. As she highlights savory picks for the free range reader, she blends posts offering her opinions and views and also invites guest contributors into the mix.
Pepper, Jennifer's beloved border collie, lab, and spaniel mix (she's guessing on the mix!), is the star of a separate series of posts in the blog. Pepper's escapades and conversations with Jennifer offer wisdom in a caring and gentle way. As she provides life lessons in this fashion, I  wonder if Pepper may one day become the main character in her own book.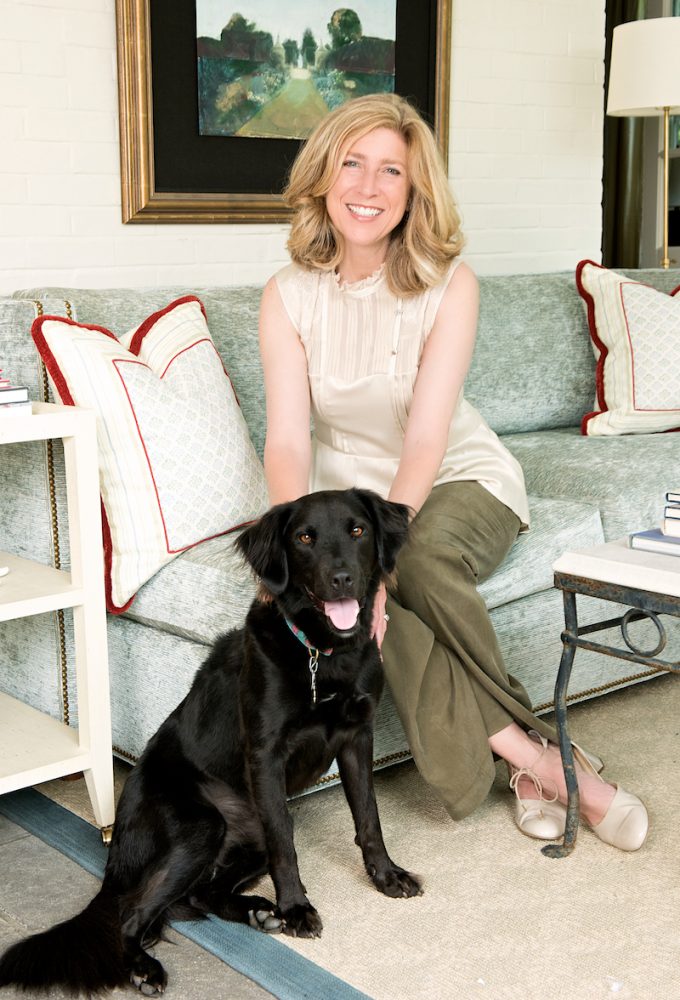 Sam Sacks, of Wall Street Journal fame, is Jennifer's favorite book critic. "I trust him and love his writing," she says. Although she also turns to the New Yorker and New York Times book columns for inspiration, she finds People, Vogue, and Elle offer good possibilities too.
The Raleigh native is quick to point out she "loves nothing more than a good book recommendation from a friend." She reads, and sometimes reviews, books her women's and couples' book clubs are reading. And Parnassus, the charming and wonderful Nashville bookstore, is always a great source of material.
Jennifer prefers paper to electronic books. It's easier to take notes and mark pages as she reads. "Writing things down and processing is a true joy for me," she smiles. When she does find time to read for fun, she enjoys literary fiction and "fantastical stuff" like the Harry Potter series.  I admit I've not been able to connect to the witchcraft and wizardry books she loves, and she suggests I try again – when I need a "palate cleanser" from my preferred historical fiction.
Her rule of thumb? If she isn't loving it, Jennifer gives a book three chapters before she moves on.  "Too many good books in the world," she declares. 
Although quiet about her successes, Jennifer has built relationships with many publishing houses and author agents. Receiving an advance review copy of a book in the mail is a great deal of fun for her. "It's like opening a birthday present!" she says. If she reads about an upcoming book of interest, Jennifer often writes a publisher and requests an advance review copy.
I ask her if it was hard to put herself out there – the first time –  and make that request. Her response is immediate and "definitely."  She says the bigger and harder thing is gathering the courage to publish her blog. "This is my opinion about a book, and here it is, world," she laughs. "I may always feel a little fearful and unsure of that."
When she isn't reading or writing articles for Bacon, Jennifer now writes a regular book column for StyleBlueprint, the Southern lifestyle brand that kickstarted her journey. Her reviews also appear in Nfocus, a local magazine.
She loves her quiet mornings, her time to reflect and warm up to the day. As her two daughters get older, Jennifer treasures family time at the beach.  A tradition started when the kids were young, the family still plays "conversational questions" at dinner.  Everyone, including guests, must bring a question – fun, ethical, or otherwise – to discuss at dinner.  "I don't know how much longer my kids will let me do this!" says Jennifer.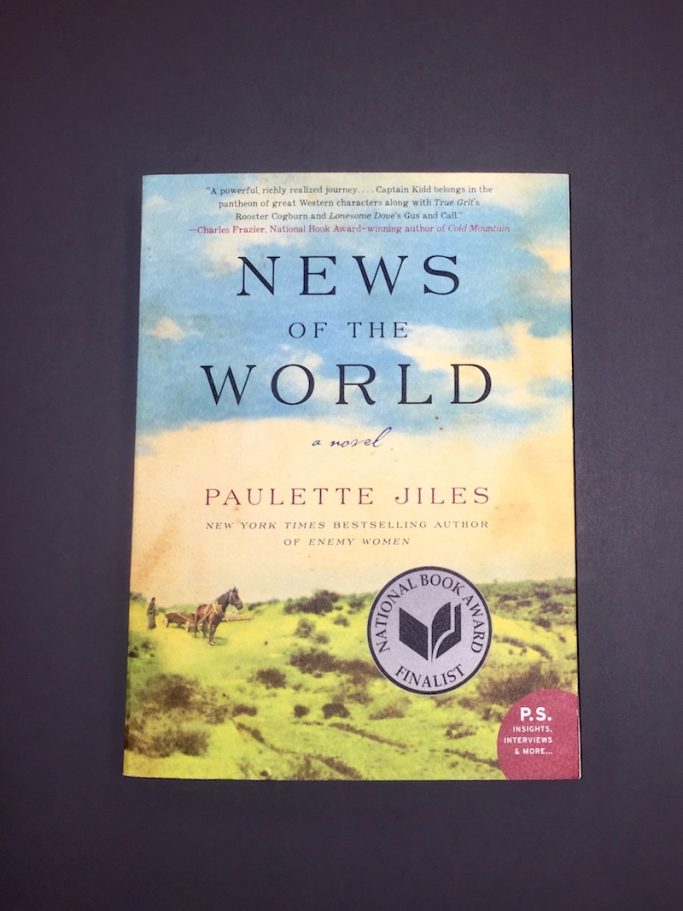 Does she have a favorite book from the last year or so? Remembering my Texas roots and love of historical fiction, Jennifer launches into an impromptu summary of News of the World by Paulette Jiles. The story, set in post Civil War Texas, centers around an old man, a professional reader. Newspapers were in short supply after the war, and people got their news from the readers who travelled from town to town delivering the headlines. 
As she continues, in captivating style and soothing voice,  to describe the book and how it moved her,  I hope she will read the book to me!
Photos of Jennifer and Pepper by Ashley Hylbert