Fiona Davis – Historical Fiction Author
"Be open to hard swerves in your career—or life," advises Fiona Davis. "Those detours may add up to discovering a truly fulfilling passion."
With four books on the bestseller charts in the last four years, Fiona's fifth historical fiction novel is due out in July. One of my favorite authors, Fiona takes an iconic New York City landmark and weaves a compelling tale around its history, architecture, and inhabitants.
In her twenties, while she performed with some of her closest friends in a Thornton Wilder play on Broadway, Fiona realized she didn't have the right temperament to be an actress for the long haul. She preferred to be alone, researching her roles, rather than taking the stage in front of an audience.
After she earned a graduate degree in Journalism at Columbia, Fiona became a go-to writer for health and fitness articles in newspapers and magazines. "If you wanted a story about heartburn, I was your person," she laughs.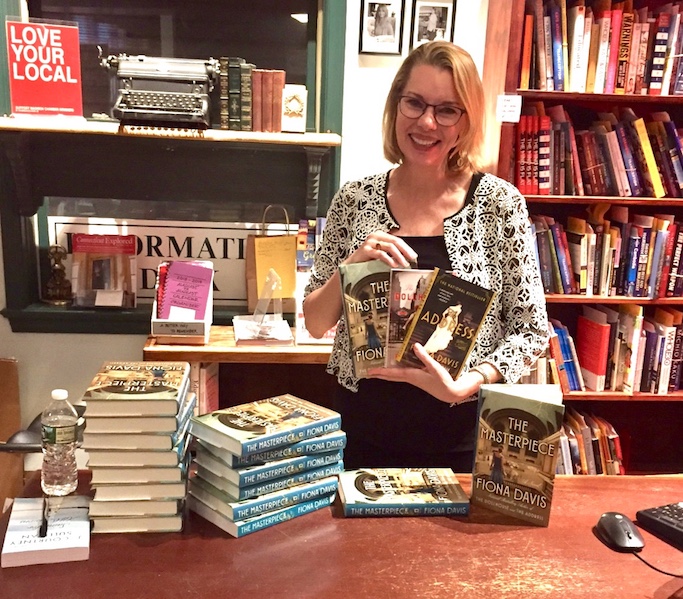 As a departure from the women's health niche, Fiona envisioned an article about New York's Barbizon Hotel. She'd interview those who'd lived in the former Upper East Side female residential hotel, which catered to young women in search of professional opportunities and glamorous, big-city experiences. She planned to reflect on how the building and city had changed over time.
"But none of the long-time residents would agree to an interview," says Fiona.
A pivot was in order, and Fiona decided she'd try her hand at writing a book instead. "Then I can just create the characters," she thought.
And she was off.
The Dollhouse debuted in 2016. One year later, The Address was released. The Dakota, a grand apartment house built in 1884 when 72nd and Central Park West was a land of goats, rocks, shanties, and swamps, is the backdrop for Fiona's second novel.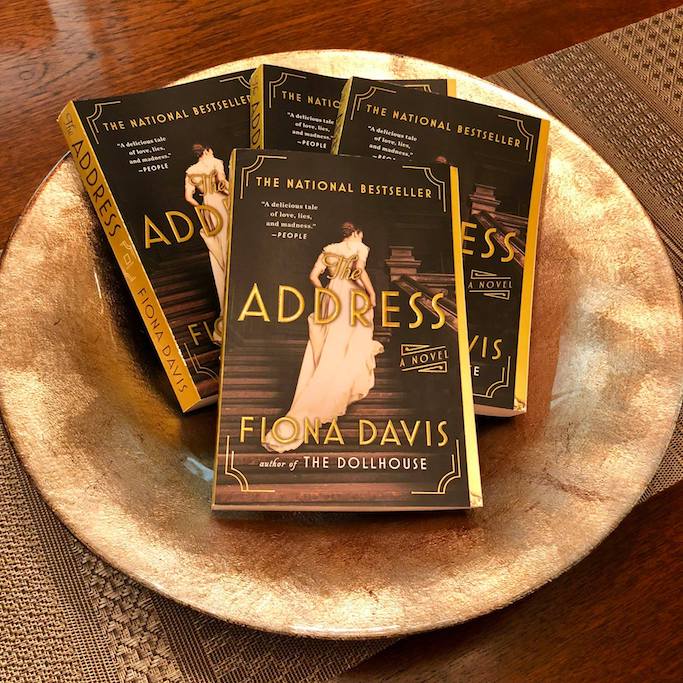 I envy Fiona's ability to dream up storylines at a consistent—and rapid—clip. In her writing process, she determines the building first. "And it's usually a landmark readers recommend and want to hear more about," she says.
Then it's on to learn who lived or worked at the site, the location's history, and time periods she might emphasize. Fiona's research includes a mixture of interviews and phone calls with experts, plus books and internet searches. 
And tours.
"Working my way in to get a sense of what the space is like is so important to the story," says Fiona.
For The Dollhouse, Fiona never got to see The Barbizon Hotel's insides. She knew a group of older ladies had lived on the fourth floor for decades. They'd remained in the building as it changed into condominiums but were not interested in an interview. In the end, Fiona relied on conversations with former residents she tracked down on social media.
Before The Dollhouse was published, Fiona delivered copies of the galley for the doorman to pass along to those fourth-floor women. A galley, Fiona explains, is an advance copy of the book, not fully edited and typically paperback. Publishers give galleys to book reviewers, influencers, and booksellers to gather early reviews.
To Fiona's huge relief, one of the women read—and liked—the book. And came to the launch party.
Although she'd made the bestseller list, arranging a tour of The Dakota still required creativity on Fiona's part. When one of the exclusive apartments went on the market—for way more than she could afford—a real estate friend took her for a peek. She later met someone who invited her in for a complete tour. 
After the research phase, Fiona develops the plot and characters. While researching The Masterpiece, her 2018 novel based in Grand Central Terminal, Fiona met with an architectural historian at the massive commuter railway station in the heart of Manhattan.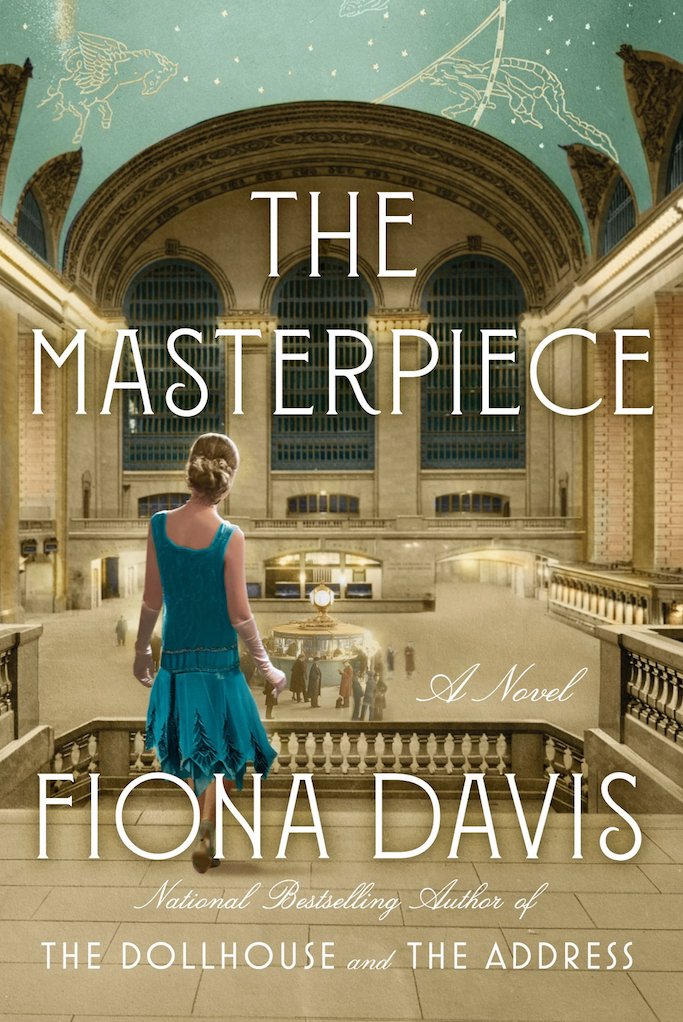 As he described the terminal's renovation and history, he mentioned a former art school and a particular faculty member. This conversation led Fiona down the path to Clara, a character in her novel. "When you meet with experts in person, the conversation meanders enough to find those gems I know will intrigue the reader," says Fiona.
Coming in July
Scheduled for a July 2020 release, The Lions of Fifth Avenue revolves around the New York Public Library. The archives contained a slew of letters to the superintendent, who lived in the library with his wife and children. "In the letters, I got a real sense of what he was dealing with," says Fiona. "The actual history of the building created a scaffold for me to hang my story on."
Fiona would love to expand into other cities and landmarks. She believes London has "lots of potential." With NYC, however, she can hop the subway to Grand Central Terminal and see for herself what train track a particular set of stairs are near. She's able to "get the facts really right."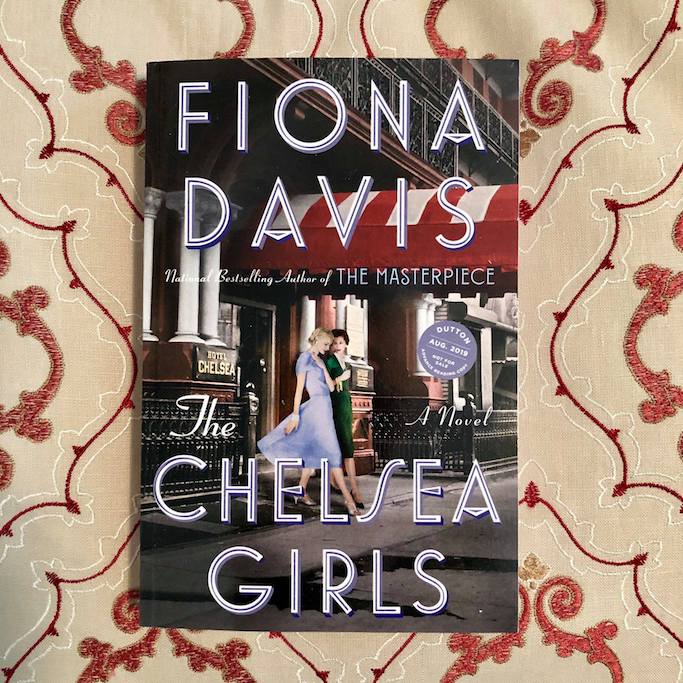 Books to recommend
I've read—and loved—all of Fiona's books, so I ask for other recommendations. An enviable part of a bestselling author's job is to read and blurb (endorse) soon-to-be-released novels. The Glass House, coming in May, by Eve Chase is a recent favorite.
Others she's enjoyed, all available now: The Wartime Sisters by Lynda Cohen Loigman, The Girl with the Louding Voice by Abi Dare, People of the Book by Geraldine Brooks, and House of Gold by Natasha Solomons.
Besides researching and writing, what makes her happy? Settling down with a good mystery, a fireplace, and—especially right now—being somewhere safe and quiet.
All photos submitted by Fiona Davis.