September – A Time to Learn with Books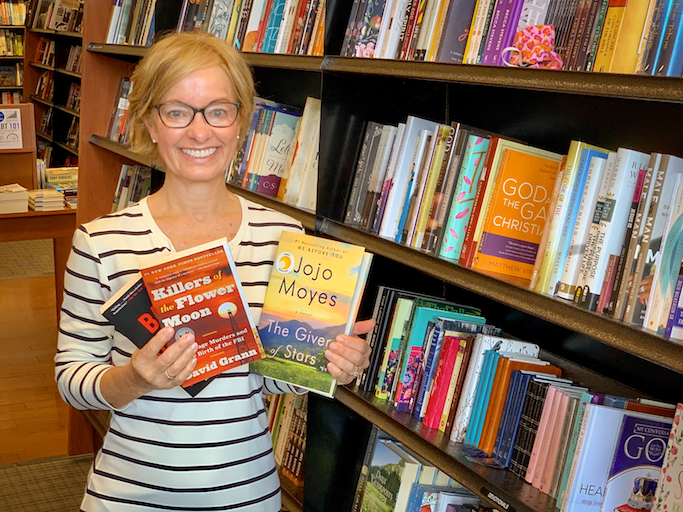 Even as a kid, I couldn't wait for the school year to begin. Goodbye to the lazy summer days of reading on the porch with no homework or strict bedtimes. Hello to fresh pencils, new shoes and haircuts, and a different assortment of teachers and classmates. I love September – the month of new beginnings, a time to reboot and learn with books.
Most of these books should be available at libraries (two are about libraries!) and a few are now in paperback and audio versions. Whether you choose to learn about an art theft, the birth of the FBI, or a technology company gone awry, I hope these books kick off your fall on a good note.
The Art Forger – Barbara Shapiro
Why do criminals steal art? And what do they do with recognizable masterpieces?
On March 18, 1990, thirteen pieces of art were stolen from the Isabella Stewart Gardner Museum in Boston, MA. The crime remains unsolved. Shapiro, in her New York Times fictional bestseller, introduces us to the art world, the execution of forgeries, and dubious choices.
"A $10 million reward exists for information leading to the recovery of these pieces," says Anthony Amore, the investigator for the single largest property theft in the world. After reading the book, I had the opportunity to visit the museum – a couple of summers ago. And what a gem it is! Sadly, now empty frames hang where masterpieces were cut and taken.
The Library Book – Susan Orlean
In April 1986, the Los Angeles Central Library was set on fire. Who did this? And why?
The crime, determined to be arson, remains unsolved. The blaze, fought by hundreds of LA firefighters, destroyed 400,000 books and damaged 700,000 more.
In this non-fiction book, Orleans explores the main suspect in the crime and the importance of libraries to individuals and communities. Like her other books, this true crime story is well-researched. Perhaps a few too many facts and figures, at some points, for those readers who wish to hurry the story along.
Nonetheless, I suggest you go to your library and borrow this book!
The Giver of Stars – Jo Jo Moyes
A book about a different sort of library, this historical fiction novel revolves around the true story of the government's Pack Horse Library Project in rural Kentucky. Established in 1934, pack horse librarians – many of them women – delivered books to the illiterate community in the remote Appalachian Mountains. The goal was for the residents to learn and educate themselves with books.
From several states apart, my daughter-in-law and I read this novel together and discussed the history and likable characters over the phone.
We both agreed, one of our favorites from the past year.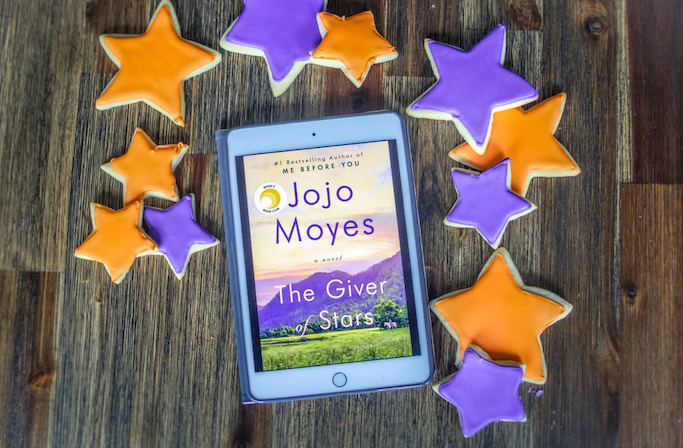 Killers of the Flower Moon: The Osage Murders and the Birth of the FBI – David Grann
I balked when my husband suggested this non-fiction book to me. He described it as "disturbing and grisly." But, isn't this the point – and fun – of book recommendations? When we explore topics we might not choose for ourselves and dive into subjects we know nothing about, we expand our worlds and minds.
This book focuses on the murders of wealthy Osage Native Americans, who happened to have oil on their properties, in 1920s Oklahoma. Grann takes a deep dive into the Osage histories and land holdings and murder investigations.
Read this before the Martin Scorsese-directed movie, starring Leonardo DiCaprio and Robert DeNiro, hits the big screen.
Bad Blood – John Carryou
"Are you kidding me?" I said over and over as I devoured this non-fiction book.
Elizabeth Holmes, a Stanford University dropout, created a laboratory test that would revolutionize the medical world. But, when things sound too good to be true, they often are.
This is the unbelievable, true story of the lies behind Theranos, the Silicon Valley company 19-year-old Holmes founded in 2003. How could she play around with people's health and lives? Do you become so infatuated with success you will go to all lengths to ensure you achieve it?
A few book recommendations. And Younger Next Year.
This post was first published on Sixty and Me.